Watermark is distributed with your bill and it's a great way to stay up to date with seasonal news and updates. Inside you'll find waterwise gardening tips, handy water saving hacks for the home and exciting competitions.
If you have a suggestion for an article or ongoing content series, we would love to hear from you. You can email us at watermark@watercorporation.com.au.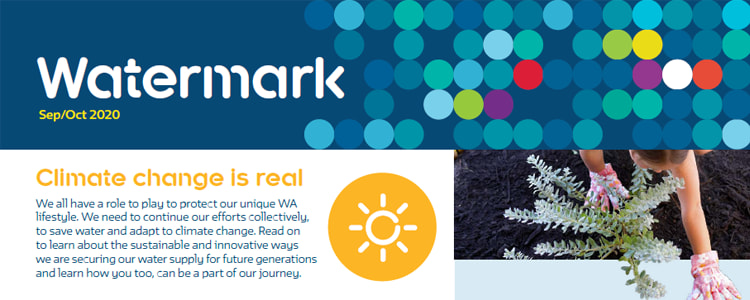 September/October issue
In this edition, read about the sustainable and innovative ways we're securing our future water supply and learn how you too, can be part of our journey.
Download issue
July/August issue
In this issue, find out how you can keep your kids entertained with waterwise prize packs, different ways to save water in the winter months and more!
Download issue