19 Dec 2019

|

Media Release
Waterwise students get nearer to nature
A group of Year 5 and 6 students from Noranda's Camboon Primary School recently embarked on an outdoor learning expedition in Mundaring as part of the Water Corporation's first Waterwise Schools Nearer to Nature excursion.
Students toured the activity-based Catchment Carers' Trail at the Perth Hills Discovery Centre to examine what influences the water cycle in nature.
Water Corporation Customer and Community General Manager Karen Willis said it was fantastic Waterwise Schools were able to get nearer to nature to learn firsthand about the water cycle and water conservation.
"The free excursions are engaging and educational ways we can thank our Waterwise Schools for their commitment to help spread the waterwise message and importance of conserving precious water for generations to come," Mrs Willis said.
"It's wonderful Camboon Primary School students were able to deepen their water knowledge and visit the iconic Mundaring Weir, which supplies water to the Goldfields and Agricultural region through the Goldfields pipeline."
Camboon Primary School teacher Fiona Petkoff said the excursion was a great experience for students.
"Our tour guide, Mike, was incredibly knowledgeable and it was exciting to walk through the bush and listen to his information and learn about the water cycle in nature and how our choices affect sustainability," Mrs Petkoff said.
The new excursions are thanks to a partnership between Water Corporation's Waterwise Schools Program and the Department of Biodiversity, Conservation and Attraction's Nearer to Nature Program.
Nearer to Nature excursions to river and wetland locations, the Perth Hills Discovery Centre and Canning River Eco Education Centre will be available to Water Corporation's Waterwise Schools.
Find out more about Water Corporation's Waterwise Schools Program.
Did you know?
There are more than 580 Waterwise Schools across Western Australia.
Now in its 24th year, the Waterwise Schools Program takes a long-term approach to water education and behavioural change to complement the curriculum across all major learning areas.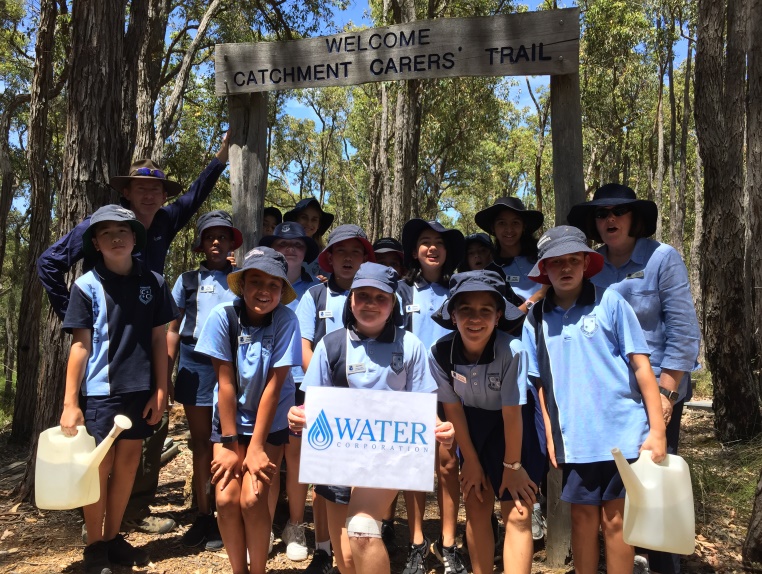 ---
Media Enquiries:
Contact: Media Team
Phone: (08) 9420 2555