21 Oct 2019

|

Media Release
Hammond Park Primary School recognised as a Waterwise School
Hammond Park Catholic Primary School was recognised for its dedication to helping spread the waterwise message at a special school assembly today during the first day of National Water Week.
With assistance from Water Corporation's Waterwise Schools Program, teachers have been educating students on the need to value, protect and conserve water.
To celebrate the milestone, students were treated with a visit from Water Corporation's leak detection dog, Kep, to learn about how she has been trained to sniff out water leaks across the State.
Water Corporation Customer and Community General Manager Karen Willis thanked the school for supporting the waterwise message.
"Climate change continues to impact our water supplies so it's important the next generation is aware of just how precious water is to ensure we have a sustainable water future," Mrs Willis said.
"This year's National Water Week theme is 'It's time to change the world' and it's wonderful to see students dedicated to supporting the important waterwise message and taking small steps for positive change."
Hammond Park Catholic Primary School Principal Chris Cully said the school was excited to be starting its journey as a Waterwise School.
"As a new school, we are lucky to have been able to retain a lot of the native bushland within our school grounds," Mr Cully said.
"This had led to being waterwise as students are aware of the importance of having plants that suit the dry Australian environment."
Mr Cully also said teaching students about the importance of water as a precious resource, as well as ensuring practices at school and in the home were sustainable, was an important element of the school's Science program.
Information on the Waterwise Schools Program is available from the Water Corporation's website at watercorporation.com.au/education
Did you know?
The Waterwise Schools Program takes a long-term approach to water education and behavioural change, and complements the curriculum across all major learning areas.

Over the past 24 years, 582 Waterwise Schools have been recognised across the State.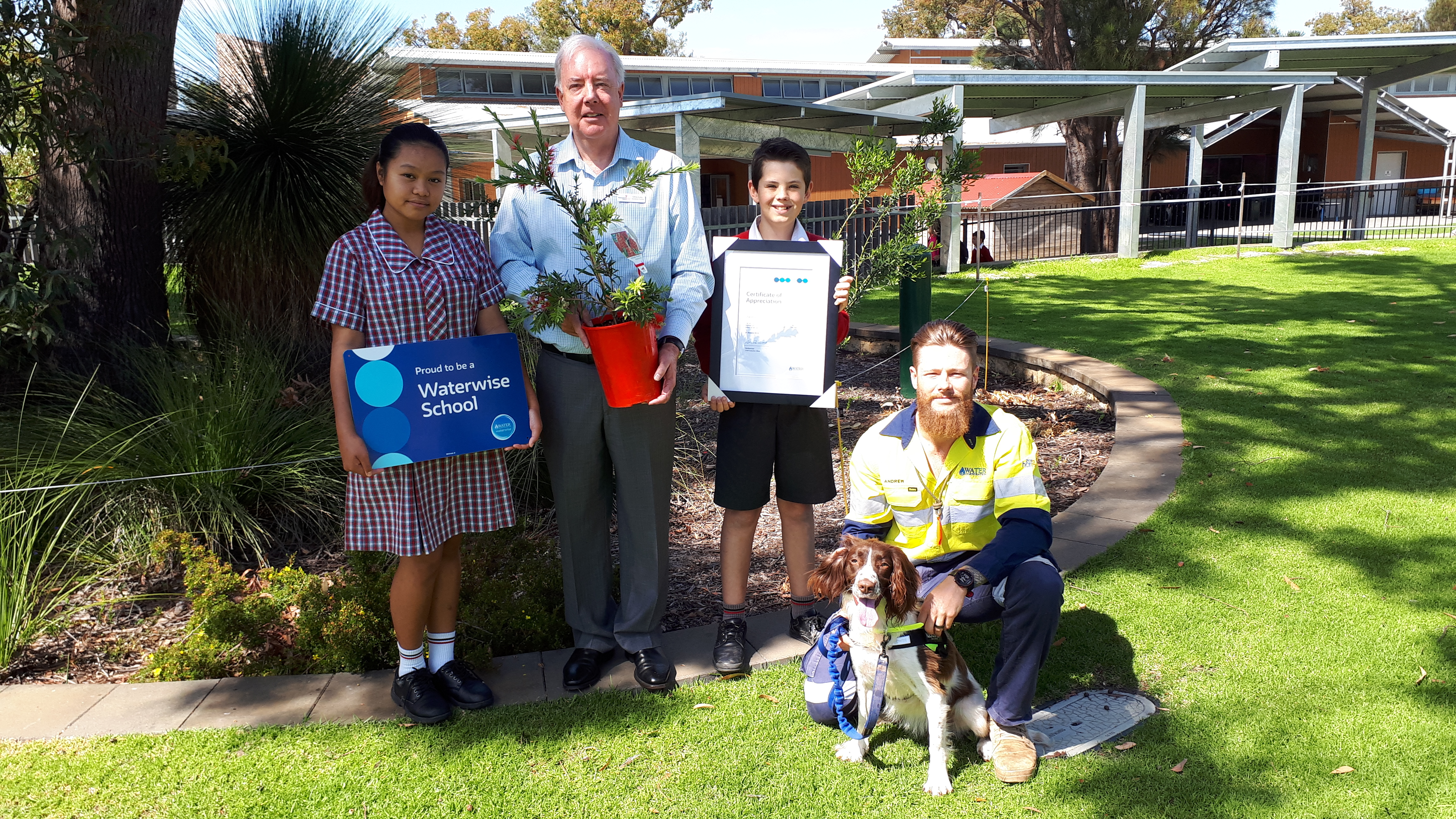 ---
Media Enquiries:
Contact: Media team
Phone: (08) 9420 2555