25 Sep 2019

|

Media Release
Work to restore and revegetate Bennett Brook Catchment underway
McGowan Government committed to improving overall health of Bennett Brook Catchment
State and local governments, non-government organisations and community working together to improve overall health of popular catchment
Students from Kiara College and John Forrest Secondary College Bushranger Unit participated in a tree planting day to revegetate the site
The overall health of Bennett Brook Catchment near Grogan Swamp in Lockridge is getting an environmental makeover thanks to a joint restoration project to improve water and sediment quality.
Bennett Brook Catchment has been identified as one of eight priority catchments for restoration in the Swan Canning river system.
In response, the State Government, through the Department of Biodiversity, Conservation and Attractions (DBCA) and Water Corporation, is undertaking a joint project to improve water quality, habitat and bank stability of the Bennett Brook Catchment.
DBCA is working with the City of Swan, Whiteman Park and the Friends of Bennett Brook to implement a range of projects that educate the community, improve water quality and provide a habitat for local wildlife.
Since 2014, DBCA has invested more than $300,000 in these restoration works in Bennett Brook Catchment.
Water Corporation, through its Drainage for Liveability Program, has committed $34,000 to remove invasive weeds and revegetate its stormwater drain which enters Bennett Brook Catchment at Grogan Swamp.
About 50 students from Kiara College and 40 students from John Forrest Secondary College on Monday (September 23) helped revegetate the drainage site by planting around 3,500 local plants to improve water quality.
In three years, the Drainage for Liveability Program has helped transform 12 functional drains into more sustainable, liveable and vibrant sites.
Comments attributed to Water Minister and Bassendean MLA Dave Kelly:
"The health of our waterways is a shared community responsibility and I am pleased this project will go a long way in helping improve the overall health of the Swan Canning River.
"The Bennett Brook Drainage for Liveability Project is a great example of how revegetating a drain can help create more clean, green, sustainable and liveable environments.
"Thank you to the Kiara College and John Forrest Secondary College students who rolled up their sleeves and helped plant native trees on Monday, the benefits of their efforts will be seen for years to come."
Comments attributed to Environment Minister Stephen Dawson:
"This is one of many restoration projects in Bennett Brook that the community are actively involved in and their efforts are making a huge difference.
"The Department of Biodiversity, Conservation and Attractions highly values these kinds of relationships with community groups because of how they can help to protect the environment.
"Well done to everyone, particularly all the school students, who have contributed their time and efforts to improving the Bennett Brook foreshore through weed control and native species planting.
"I would also like to acknowledge the students from Lockridge Primary School, who have worked hard to improve the site and have been busy planting during the last couple of months."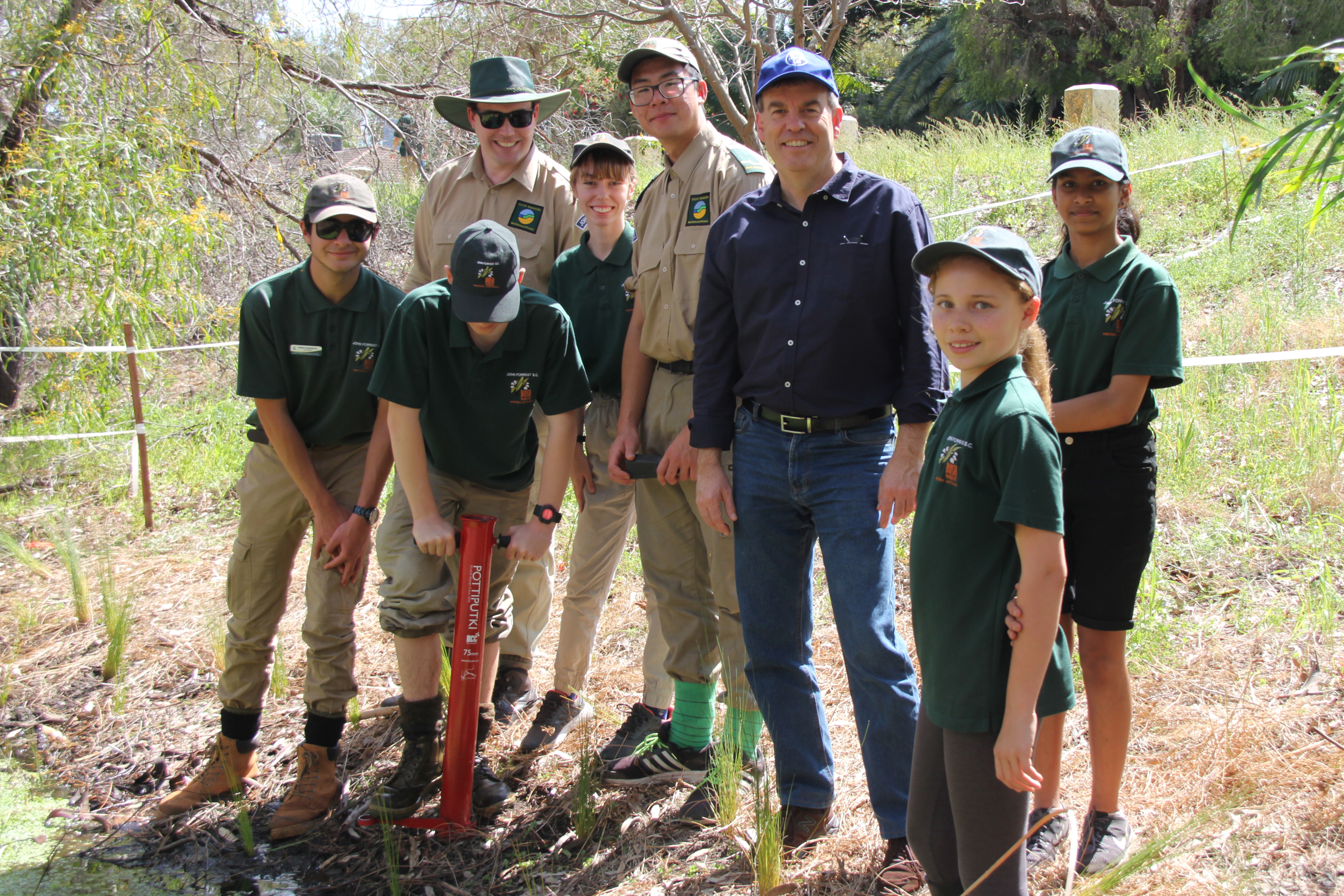 ---
Media Enquiries:
Contact: Water Minister's office
Position: 6552 6100