Beverley water supply improvements
Project goal:
To improve the water supply to Beverley.
Status:
In construction
Delivery Date:
June 2017 – End 2020
What's happening?
We're constructing a new pump station in the town of Beverley. This work is the final stage of the Beverley water supply improvements project and once completed, we will then be able to connect our newly built infrastructure to Beverley's existing network.
Where is this happening?
The new pump station will be located near Hutchinson St and Great Southern Highway, Beverley.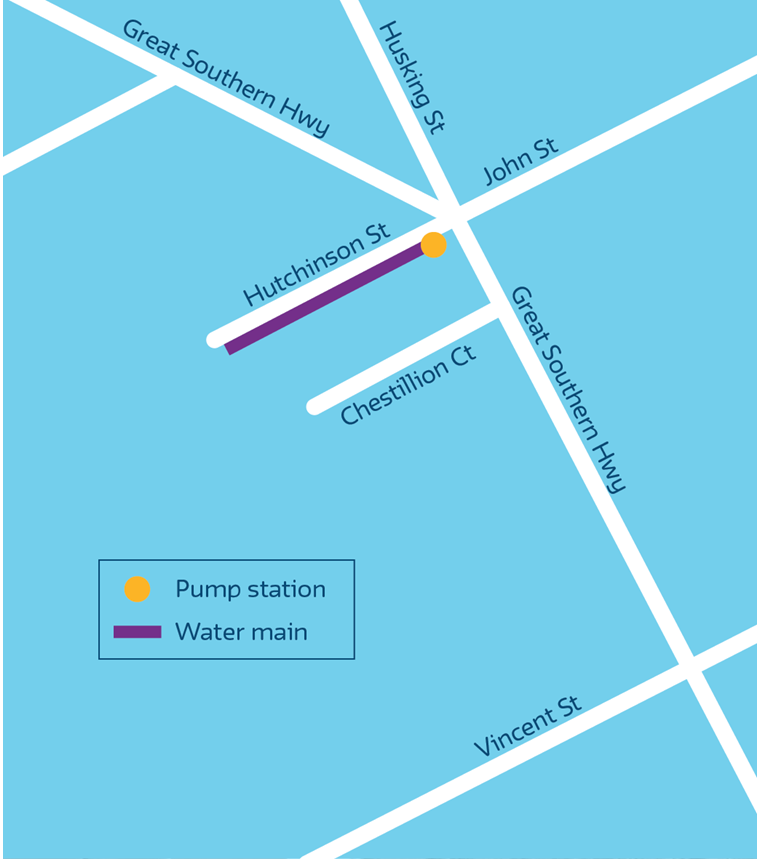 Why is this work taking place?
This work will help improve the reliability of the water supply to customers in the town of Beverley. It will increase the reverse water storage for the town, reduce the likelihood of breaks or leaks, and increase water pressure to many customers.
When is this happening?
We're scheduled to begin construction of the new Beverley pump station in mid 2020 and the overall project is expected to take six months to complete. Working hours for this project are likely to be 7am - 5pm and if any weekend work is required, we'll provide notice regarding this.
How will this impact the community?
During construction, surrounding residents should expect medium-level construction noise from assembling the pump station, concrete delivery to the site, and construction trucks moving in and out of this area.
Once the pump station is constructed, nearby residents should only experience low-level noise from the day-to-day operation of this infrastructure and we will have noise management in place before and after construction.
We appreciate the community's understanding while this essential work is undertaken and apologise for any temporary inconvenience.
Who can I contact?
If you have any questions regarding this project, please contact Community Engagement Advisor, Felicity Wood via email felicity.wood@watercorporation.com.au or call (08) 9420 3265.
For technical enquiries, please contact Project Manager, Shane Priddle via email shane.priddle@watercorporation.com.au or call (08) 6330 6676 during office hours.
For after-hours assistance, please contact our 24 hour Faults, Emergencies and Security line on 13 13 75.