Securing Denmark's water supply
Project goal:
Secure Denmark's water supply.
Delivery Date:
2021
Status:
The construction of the 43km pipeline is currently underway. The project is on track to deliver a long term water supply solution for Denmark in early 2021.
To stay up to date and find out about our activities, please visit our engagement hub, where we have dedicated information updated regularly.
Denmark pipeline
Connecting Denmark to the Lower Great Southern Towns Water Supply Scheme
We have determined the route for a pipeline to connect Denmark to the Lower Great Southern Towns Water Supply Scheme and will continue to work with the local community while it is being constructed.
Investigations into the pipeline route considered the impact on the local environment and included comprehensive flora and fauna studies and survey work.
Denmark's situation
Denmark, like many parts of Western Australia, is experiencing the impact of climate change through declining rainfall.

The town has experienced a number of dry years since records began back in 1911.

This means Denmark's dams can no longer be relied upon as the sole source of water supply, as the town no longer receives consistent, annual rainfall.

The water supply scheme in Denmark is not yet connected to a wider water supply network of pipelines like many other towns in the region. This means the town is currently reliant on rainfall into its dam for drinking water.
Water efficiency offer
Denmark residents can claim a rainwater tank rebate of up to $1,000 off a new rainwater tank plumbed in or up to $500 for a replacement tank or plumbing in an existing one.
Expand temporary water carting
We have built infrastructure to expand the Great Southern temporary water carting program to Denmark to supplement the local water supply if needed.

Carting was not required during summer (2019/20) but may be needed before the pipeline is finished, dependent upon rainfall, streamflow and the salt levels at Denmark Dam.

If carting is needed in Denmark, we will advise the community beforehand. Find out more about water carting in the Great Southern Region.
Winter sprinkler switch off now in place
Our winter sprinkler switch off applies to all scheme and bore water users in parts of the Great Southern and South West, Perth and Mandurah from 1 June to 31 August every year.
Climate change means it's more important than ever to save water for when it's needed most.
Denmark pipeline news
18 Jun 2021

|

Media Release
Water Corporation plans to open the Wilson Inlet sandbar in Denmark early next week (w/c 21 June 2021).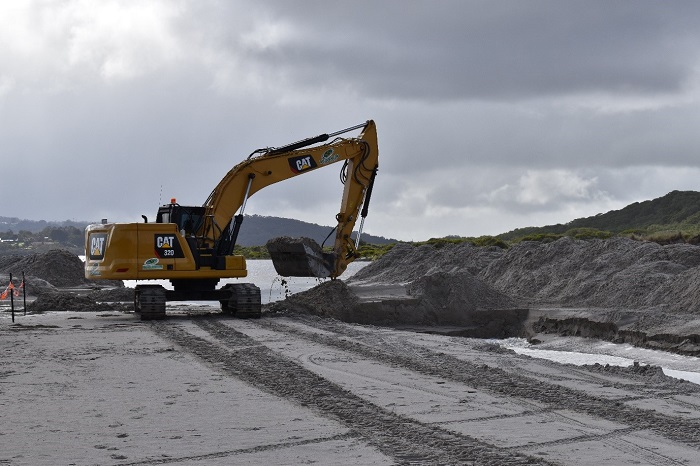 18 May 2021

|

Media Release
Barren sections of the Harvey River Main Drain will be revitalised as part of a unique trial to create natural habits for wildlife in and around rural drains.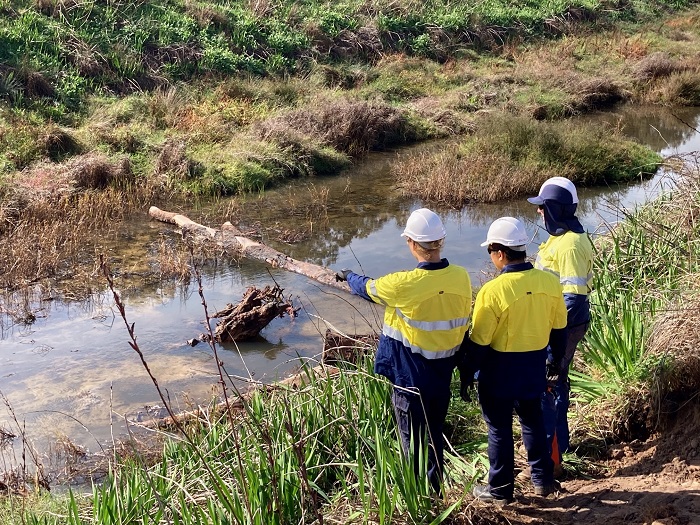 04 Jan 2021

|

Media Release
Water Corporation is progressing work to complete construction of the Albany to Denmark pipeline in early 2021.