Undergraduate vacation program
Our 12-week Program gives you a taste of what it's like to work with us. You'll be given full support and training to help you enhance your skills and be ready for future opportunities.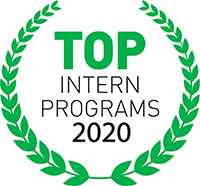 If you are in second or third year at university and want hands-on experience, our undergraduate vacation employment program is for you.
What's in it for you?
Exposure to the world of water
Paid work experience in locations throughout the state
On-the-job training and mentoring you need to reach your potential
Meet university requirements and gain professional experience
Opening doors to part-time work while you study
Future employment opportunities
Who is eligible?
We're looking for students who are studying in the following fields:
Civil Engineering
Chemical Engineering
Electrical Engineering
Environmental Engineering/Science
Mechanical Engineering
Finance
Media
Computer Science and Information Technology
Data Science/Analytics
Commerce – Finance, Legal, Human Resources
Health Sciences/Occupational Health and Safety
How to apply
Advertising process for the 2020-21 program has concluded. For more information please contact Human Resources on (08) 9420 2000.
To receive updates on future Undergraduate Vacation Program intakes please create a profile on our career opportunities page.