Undergraduate vacation program
If you are in your second or third year at university and looking for an opportunity to gain hands-on experience, our Undergraduate Vacation Employment Program is for you.
We offer 12 weeks paid work experience in locations throughout the state, which may lead to opportunities for part-time work while you are studying.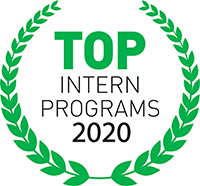 If you are studying in the areas listed below, you are eligible to apply for our Undergraduate Vacation Employment Program
Civil Engineering
Chemical Engineering
Electrical Engineering
Environmental Engineering
Environmental Science
Mechanical Engineering
Double Degree Finance/Engineering
Geographic Information Science
Human Resources
Commerce – Strategy, Corporate Finance, Business Improvement
Occupational Health and Safety
Our undergraduate positions commencing in early December 2019 will be advertised in mid-June 2019 on our Current vacancies page.
For more information please contact Human Resources on (08) 9420 2000.