How we take care of our people
We value our people, so supporting you and the things that matter to you is essential. It means you can bring 100% of yourself to work and inspire others around you.
Ready to grow your career and still maintain a balance? Explore our range of financial and personal benefits.
Work life balance
Your health and wellbeing are our key focus, so we offer benefits to help you find a healthy balance between work and your personal life. Many of our benefit programs are aimed at supporting you through life's various stages - we offer generous parental leave policies, flex time, working from home options, early access to long service leave and more.
In addition, some of our offices are equipped with an on-site gym to save you time and keep you fit.
Rewards & benefits
Experience a competitive, industry-benchmarked remuneration package as well as financial and non-financial benefits.
Access to long service leave pro rata after 3 years of service
Superannuation payments while on parental leave
Generous co-contribution superannuation up to 14%
Salary packaging, including novated leases
Discounts on a variety of goods and services, including Apple employee purchase program
Flexible work environment
Every single role at Water Corporation can 'flex' to some degree. Just like water, our work and personal lives are fluid and critically impact our wellbeing. Options may include accrued days off, agile working and working from home.
You also have the ability to purchase additional leave of up to 12 weeks or work 4 years at a reduced salary and take the fifth year off as paid leave.
Training & development
Sink your teeth into a range of training and development activities to help you achieve your full potential and drive your own personal development.
Structured annual performance and development process
In-house training to enhance, update or acquire skills and knowledge to improve performance and assist in succession planning
Leadership development courses
Financial assistance with further formal study
Health & lifestyle
Join us to continue building a mentally healthy, active workplace. Take advantage of:
Discounted fitness memberships at various gyms and sporting locations
An employee assistance program and manager assistance program. This provides professional short-term counselling and psychological assistance to all employees and their immediate families
Supportive mental wellbeing culture
Discounted health insurance
A staff social club – discounted entertainment and attraction
Free annual flu vaccinations
Aboriginal careers
Being Western Australia's primary water provider, we're determined to make a real difference for Australia's first peoples. As outlined in our Reconciliation Action Plan we're committed to offering meaningful careers and opportunities to Aboriginal and Torres Strait Islander peoples throughout our organisation.
We also have a number of identified positions classified under Section 50 (d) of the Equal Opportunity Act 1984. We can only call ourselves a successful society when Aboriginal and Torres Strait Island peoples participate equally in the full range of life's opportunities.
We hope to see you enrich our team here at Water Corporation. For more information about Aboriginal and Torres Strait Islander Careers please call our Aboriginal Recruitment Officer on (08) 9420 2228.
White Ribbon Workplace
As part of our commitment to creating a safer workplace for both men and women, we have implemented a Family and Domestic Violence Policy. We also achieved White Ribbon Workplace Accreditation in December 2018. We understand that violence affects individuals at work, we're committed to ensuring our people are supported to maintain their financial security, wellbeing and safety in the workplace.
Work180
We're an endorsed Work180 employer. If you're looking for an employer where you can work alongside other highly engaged women, join a recognised company who supports diverse and inclusive perspectives, culture and work.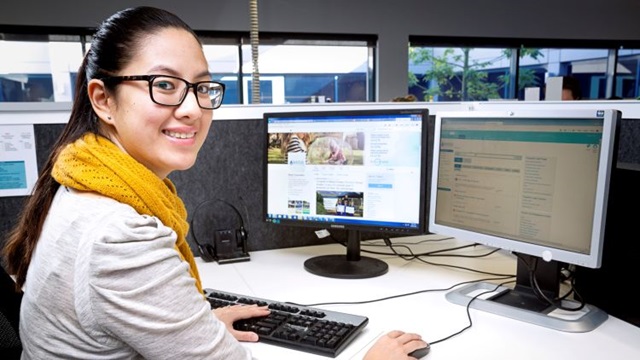 Ready to join us?
No matter what you're looking for we have a range of roles available to suit your skills and experience.
Search & apply now