Taking care of our people
Our employee benefits support, empower and reward our people and the things that matter to you.
Ready to grow your career and still maintain a balance? Explore our range of financial and personal benefits.
Work life balance
Your health and wellbeing are our key focus. We make it easier for you to find a healthy balance between work and your personal life. This includes flexible working arrangements, flex-time, working from home options, generous parental leave, early access to long service leave and more.
Rewards & benefits
We offer a competitive, industry-benchmarked remuneration package and other benefits that includes:
Access to long service leave pro rata after 3 years of service
Superannuation payments while on parental leave
Generous co-contribution superannuation up to 14%
Salary packaging, including novated leases
Discounts on a variety of goods and services, including Apple employee purchase program
You also have the ability to purchase additional leave of up to 12 weeks or work 4 years at a reduced salary and take the fifth year off as paid leave.
Training & development
Sink your teeth into a range of training and development activities to help you achieve your full potential and drive your own personal development.
Health & lifestyle
We're big on promoting a mentally healthy, active workplace And our employees agree, with wellbeing consistently coming out on top of our employee surveys.

Some of our offices are equipped with an on-site gym to help you kick your fitness goals. You can also take advantage of:
Discounted fitness memberships at various gyms and sporting locations
Professional short-term counselling and psychological assistance to employees and their immediate families
Supportive mental wellbeing culture including a mental health champion program
Discounted health insurance
A staff social club with discounts for entertainment and attractions
Free annual flu vaccinations
White Ribbon Workplace
As part of our commitment to creating a safer workplace for both men and women, we have a Family and Domestic Violence Policy. We're also a White Ribbon accredited workplace, committed to ensuring our people are supported to maintain their financial security, wellbeing and safety in the workplace.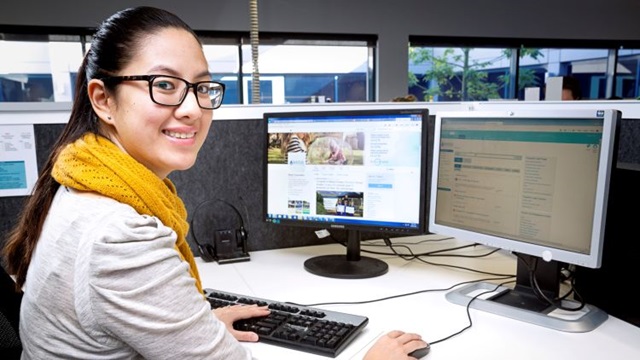 Ready to join us?
No matter what you're looking for we have a range of roles available to suit your skills and experience.
Search & apply now