14 May 2021

|

Update
From a chicken hatchery to a skyscraper: Out-of-the-box waterwise inspiration from this year's Platinum Waterwise winners
Every year, Water Corporation and the Department of Water and Environmental Regulation come together to celebrate the water efficiency achievements of local government, businesses, buildings, developments and aquatic centres.
While those participating in the program vary wildly—from a chicken hatchery to skyscrapers—they are united by the common goal to use our precious water as sustainably as possible.
In the face of climate change, it's more important than ever that every member of our community works together to save water. Be inspired by this year's Platinum Waterwise winners to see how you can join the rest of WA to be more waterwise.
Ingham's Enterprises - Wanneroo awarded Platinum Waterwise Business of the Year for egg-ceptional water efficiency innovations
The team at Ingham's Enterprises have implemented a range of innovative water savings measures in their chicken hatchery and feedmill operations in Wanneroo, including water efficient fixtures, checking for leaks and re-using water where possible.
Standout measures include changing their chicken feed formula to reduce water content while maintaining nutritional value. Another great initiative was to move away from using water for cleaning, opting to use vacuums and compressed air instead. Less water in their organic waste means Ingham's is now able to save the waste from landfill and send it on for industrial composting instead.
TIP: Rather than hosing down your driveway, try a leaf blower or your trusty broom instead.
City of Bayswater and City of Cockburn improve local amenity through water efficient measures
This year, both the City of Cockburn and the City of Bayswater take home Platinum Council of the Year. Both councils view water as a highly valued resource, with important water bodies such as the Beeliar Wetlands chain and the Bayswater Brook Catchment located in their council areas.
Major achievements of the City of Cockburn include cleaning up Port Coogee with installation of sea bins, diverting stormwater to public open space to reduce nutrients reaching the marina, and achieving International Clean Marina accreditation. Along the Cockburn shoreline, the City have hydrozoned numerous parks and have upgraded the local Lakelands Hockey Club to include a waterwise demonstration garden.
Some project highlights within the City of Bayswater include the development of a Waterwise Bayswater Strategy to integrate environment and liveability outcomes broadly into its public open space and natural areas, school engagement programs including a think tank session on 'How Perth can become a leading waterwise city by 2030', and the Peters Place Micro Wetland project which was shortlisted for the Community Choice Awards.
TIP: Consider hydrozoning your garden, with plants grouped by their water requirements so each group receives just the right amount of water for its needs.
Low- and high-tech water saving solutions employed by Platinum Building of the Year
Sustainability is a key focus for the owners of 197 St Georges Terrace, GDI Property Group, who implemented several systems to ensure water and energy efficiency. The team's water saving measures include simple seasonal adjustments to their waterwise garden's irrigation system and replacement of taps and other fixtures with water efficient models.

On the other end of the scale, their clever use of smart technologies has also led to water savings. Data tracking of their cooling towers means leaks and other maintenance issues can be detected and fixed early. Smart energy valves are also installed to monitor and regulate air conditioning units, so they only use as much energy and water as necessary.

TIP: Change your irrigation settings as the seasons change. This will help reduce the risk of overwatering as the weather cools and rain rolls in, plus save you water in the process.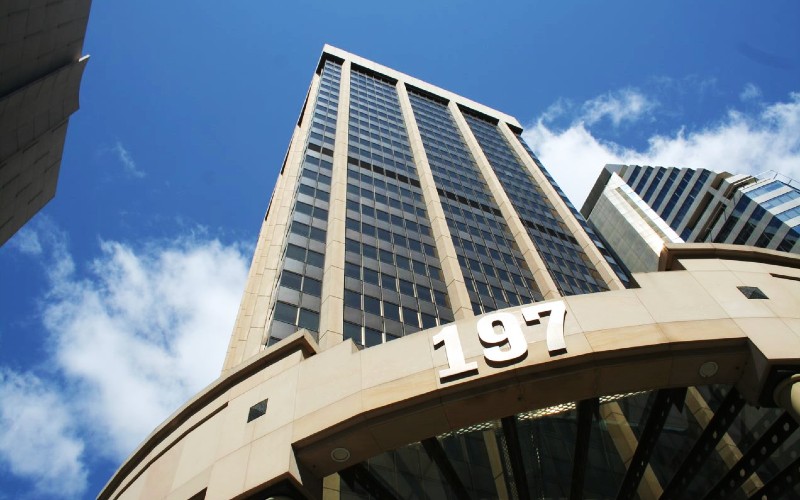 GDI Property Group's building, 197 St Georges Terrace, is amongst this year's Platinum Waterwise winners
Sustainable development in White Gum Valley takes out Platinum Waterwise Development Award
WGV by DevelopmentWA have been awarded for their 'Innovation by Demonstration' residential infill project, which aims to provide cool green streetscapes and a sense of community connectedness, all while keeping water and energy use to a minimum.
Situated on the former Kim Beazley School grounds, the development's features include rebates for a 3,000L rainwater tank (plumbed into toilets and washing machines) and waterwise landscape design. Smart meters for electricity and water are also available so residents can easily manage their energy and water use.
TIP: Install a waterwise garden. Get inspiration from our range of local waterwise garden designs.
Find out how to save water at home or at work and join the WA community in becoming more waterwise
.