10 May 2021

|

Update
Mamabulanjin Aboriginal Corporation's sea container ablution block
Thanks to funding from the Kimberley Community Grants scheme, Mamabulanjin Aboriginal Corporation has transformed a sea container into an ablution block.
Based in Broome, Western Australia, Mamabulanjin provides community services to the local Aboriginal community, including teaching horticultural and land management skills to help create employment opportunities. The establishment of the ablution block at their fruit farm has enabled them to offer new on-site training.
The new ablution block is the latest addition to the 200-hectare property. Native superfood, Gubinge, also referred to as the Kakadu Plum, is one of many varieties planned to be grown at the fruit farm.
Now that the ablution block is plumbed in, Mamabulanjin is planning for the next course intake. This includes Work for the Dole participants and those eligible for Certificate II and III in Civil Works.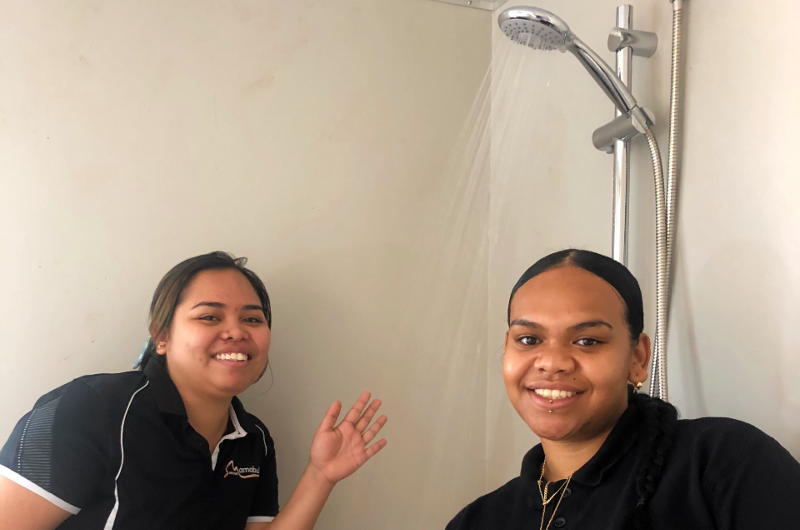 Staff at Mamabulanjin Aboriginal Corporation test the showerhead at the new ablution block facility


Round 7 of Kimberley Community Grants has now closed. We will be announcing the recipients for 2021 by early July.