05 Oct 2021

|

Update
Taking electric shock training into our own hands
A group of dedicated employees have gone above and beyond to help their fellow peers stay safe.

The catalyst for the design of a safety app was an external incident which happened in March 2018. Tragically a 12-year old girl received an electric shock from a metal garden tap and suffered severe injuries. The accident caught the attention of Water Corporation who realised their own meter readers were exposed to a high electrical-shock risk that could be fatal under certain conditions.

Although safety protocols existed which mandated the use of insulated gloves, electrical testing equipment and a bridging cable, the team wanted to introduce a visual demonstration to assist in training.

"We hope to eliminate all future electric shocks for meter readers and reach an audience far wider than just Water Corporation," said Joseph Penipe, Project Leader, Water Corporation.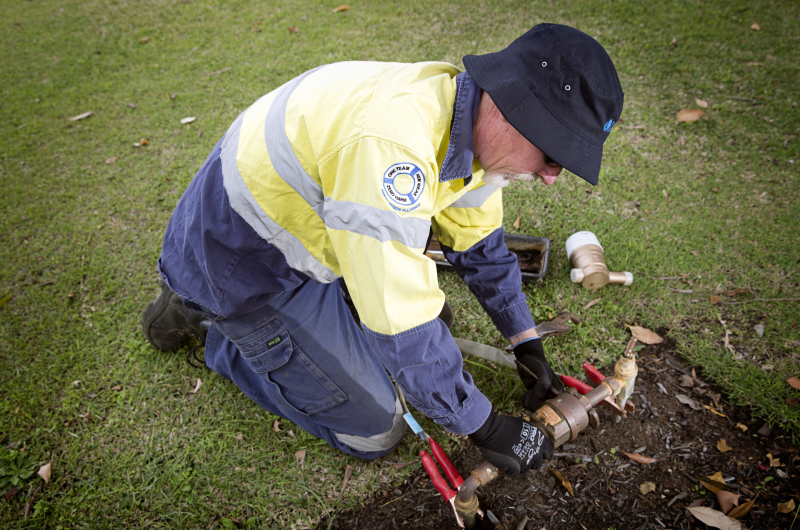 Let the games begin
Initially, a physical board was developed with circuits and lights to visually demonstrate how pipes became electrified. A bridging cable was also built in to educate how important this is in protecting employees around taps and other pipes.

The final kit weighed over 2kg.

"Although effective as a demonstration the kit wasn't scalable or easy for us to use for wider training. That's when we decided to go digital and invest in building an app. The visual experience could then be shared with anyone and everyone," explained Penipe.

To bring this tool to life, game developers built a real-time simulation of a typical residential property. The house was wired with electrical loads such as a TV, fridge and air conditioner. This demonstrated how electricity flowed from the neighbourhood supply transformer, through their house and into water pipes in some conditions.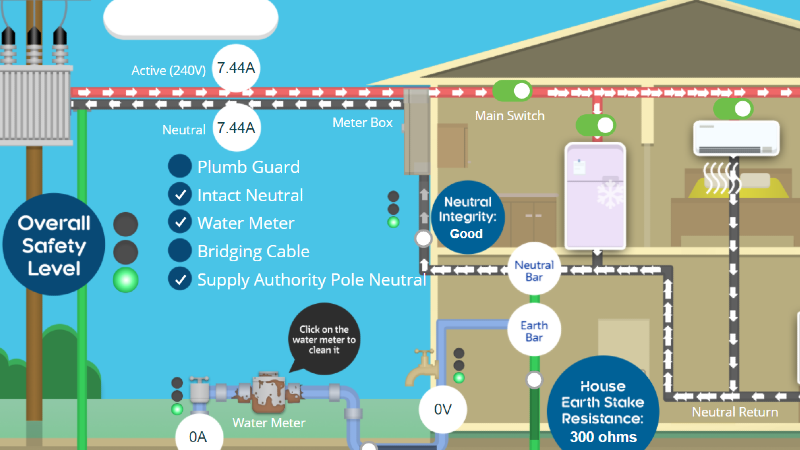 Screenshot of the training safety app
Moving to a safer future
Modifying the parameters in real-time presented various risk scenarios that were otherwise impossible to visualise unless trained as electrical workers.

Meter readers who had been "following the rules" for years but not necessarily understanding why, suddenly started remarking that the penny had well and truly dropped for them, that gloves and bridging cables were vital to keep them safe.

Awarded as a national finalist in the Water Industry Safety Excellence Awards, the app was recognised as demonstrating outstanding initiative and playing an active part in injury prevention across the water industry.

"Our app is TAFE-accredited and already being used by other utilities to add into their safety training curriculum. It's one thing to develop a resource for our own team, but we are exceptionally proud when we can share it with others and contribute to safer working environments around Australia," said Penipe.