10 Oct 2023

|

Update
Creating safe and reliable services across the state
Everyone deserves access to safe and reliable water and wastewater services no matter where you live.

Over the next ten years we will work with 141 Aboriginal communities to upgrade their water and wastewater services to ensure they receive the same standard of safety and reliability as other customers across the state.

As part of this program, known as Aboriginal Communities Water Service (ACWS), we recently completed major upgrade work to the wastewater treatment plant in Mowanjum.

This includes two new treatment ponds to enhance performance and support growth in the community. It brings the facility to contemporary wastewater treatment standards and makes it WA's first licensed wastewater treatment plant in an Aboriginal community.

The new plant is now in operation, run and managed by our Derby Operations Team. We will continue to manage and upgrade it into the future in line with our asset management program.

Engagement has also commenced with over 30 other communities. We will work with these communities on all aspects of the program to increase opportunities and improve outcomes.

For more information on the Aboriginal Communities Water Services program, please visit the Aboriginal Community Water Services page.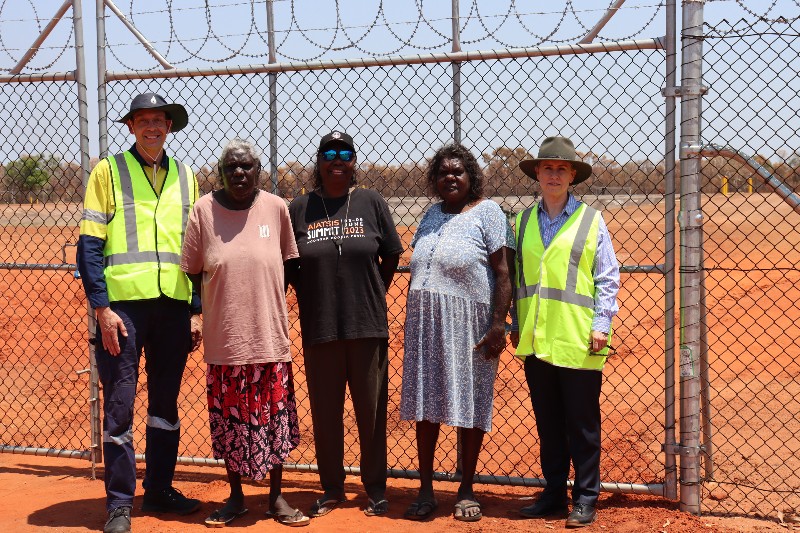 Water Minister Simone McGurk and Water Corporation CEO Pat Donovan with board members from Mowanjum Aboriginal Corporation.