14 Aug 2017

|

Media Release
Save The Water Ngaba wins Community Music Clip of the Year
Saving water isn't usually the theme of award winning music clips – but a Water Corporation collaboration changed that on Saturday, taking out the Community Music Clip of the Year at the National Indigenous Music Awards.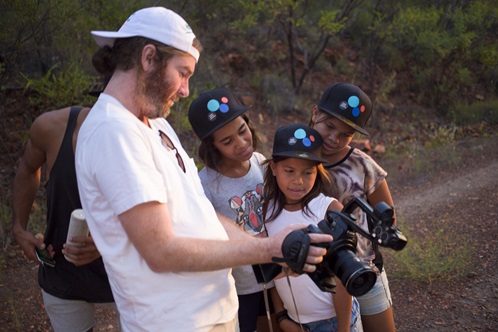 Save The Water "Ngaba" features talented young people from Halls Creek who starred in a hip hop music video to encourage the community to save water – or ngaba in the local Aboriginal language.
The video was the result of collaboration between Water Corporation, Indigenous Hip Hop Projects and the Shire of Halls Creek to encourage young people to express their connection with water.
Water Corporation North West Regional Manager, Rino Trolio, said he was ecstatic the video had received such high acclaim.
"The National Indigenous Music Awards are one of the most prominent Aboriginal music awards across Australia, and I am so proud our video with the Halls Creek community has received this award," Mr Trolio said.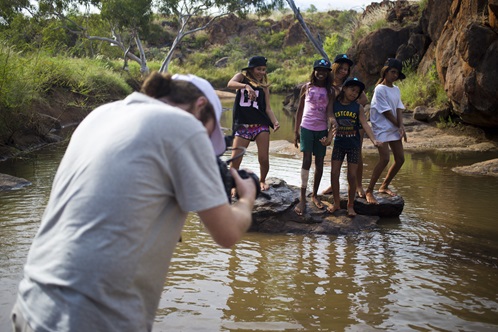 "While we at Water Corporation are thrilled, it was the passion and creativity of the young people of Halls Creek and Indigenous Hip Hop Projects that made it such a success."
Indigenous Hip Hop Projects Co-Director, Dion Brownfield, said he knew the music video was very special, but he was incredibly excited for it to win a national award.
"To receive this award amongst the top indigenous artists in Australia like Dan Sultan, Yirrimal, Baker Boy and AB original, what a fantastic achievement for a small deadly Halls Creek community with a powerful and strong message," Mr Brownfield said.
"IHHP can't thank Water Corporation and the community enough for giving us the opportunity."
---
Media Enquiries:
Contact: Sandy Hooft
Position: North West Region Engagement and Communications Officer
Phone: (08) 9186 8266