04 Jul 2017

|

Media Release
Educating the next generation about Water in Aboriginal Culture as part of NAIDOC Week
Water Corporation has partnered with the City of Canning to educate children through its Water in Aboriginal Culture program, as part of NAIDOC Week.
Talks and activity sessions will be held at the City of Canning's libraries in Riverton and Willetton from 2 to 9 July 2017.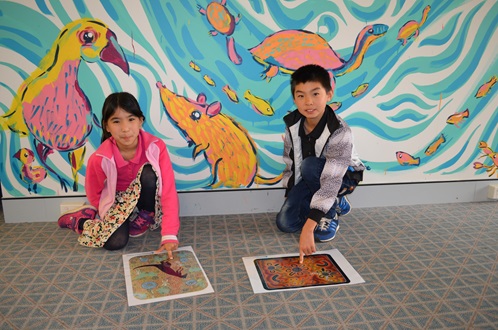 Water Corporation's Education Team will share knowledge about the importance of water in Aboriginal culture, including studying water themed artwork to understand different ways of communicating locations of water sources.
Water Corporation General Manager Customer and Community Group, Catherine Ferrari, said NAIDOC Week was the perfect time for children to learn about the importance of water in Aboriginal culture.
"Aboriginal people have lived in Western Australia for thousands of years and developed a sustainable relationship with the land and water," Ms Ferrari said.
"Our Water in Aboriginal Culture education talk forms part of our commitment to recognise the culture and history of Aboriginal and Torres Strait Islander people."
City of Canning Mayor Paul Ng said the Riverton Library recently unveiled a new art mural depicting the native flora and fauna surrounding Canning River.
"The City recognises that Aboriginal peoples' connection to water is an important part of our community identity and we are pleased to partner with the Water Corporation to educate future generations."
Water Corporation has also held talks about how to save water in our drying climate at the City of Canning's libraries in Cannington and Bentley this week.
---
Media Enquiries:
Contact: Media Team
Phone: (08) 9420 2555