20 Mar 2017

|

Media Release
Water pipe to be painted for Harmony Day and World Water Day
Budding artists from local schools will take their paintbrushes to Water Corporation's pipe near the Karratha Visitor Centre this week, creating water-themed Aboriginal art to celebrate Harmony Day and World Water Day.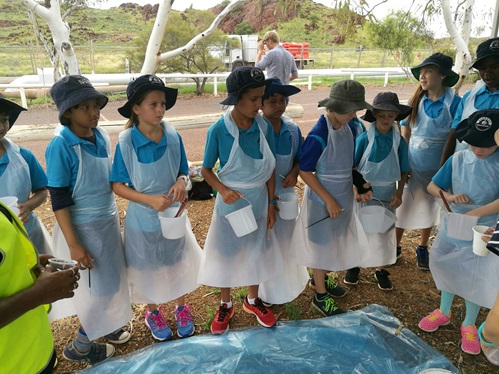 Water Corporation North West Regional Manager, Rino Trolio, said students would begin painting the pipe today.
"This artwork will be a celebration of the important role of water, while recognising the traditional owners of our land," Mr Trolio said.
"Tomorrow is Harmony Day, followed by World Water Day on Wednesday – so now is the perfect time to make this project happen.
"Before they start painting, students will participate in art classes and cultural awareness talks about the significance of water to traditional land owners and its importance as a resource.
"We are pleased to be working with the Karratha Visitor Centre, local schools and businesses, including Argonaut Constructors, Karratha City Shopping Centre and Right Foot Forward, to deliver this great art project for our community."
Mr Trolio encouraged the wider community to recognise World Water Day on Wednesday.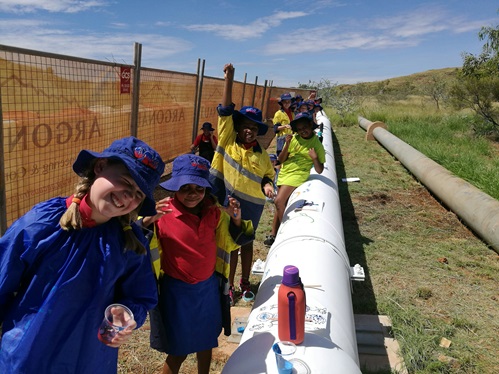 "This year's World Water Day theme is wastewater, which plays a huge role in keeping our parks, ovals and golf course green here in Karratha," Mr Trolio said.
"Each day, more than 1.2 million litres of recycled wastewater is used to irrigate these spaces, saving precious drinking water and enabling sustainable development in Karratha."
---
Media Enquiries:
Contact: Sandy Hooft
Position: Regional Engagement and Communications Officer
Phone: (08) 9186 8266