10 Oct 2017

|

Media Release
Broome green fingers go local for their gardens
Broome gardening enthusiasts got their hands dirty at the Plant a Community Open Day held in the Broome Botanical Park.
Crowds of people gathered at the free community event to learn about environmentally friendly gardening, Kimberley plants and cooking bush tucker.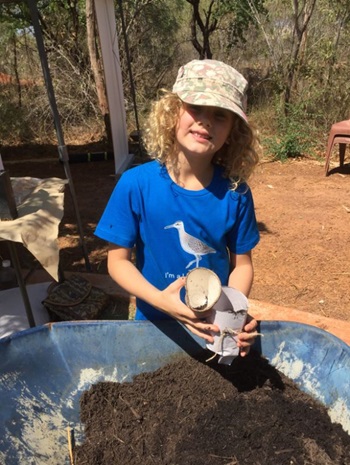 The event was made possible by a West Kimberley Community Grant from Water Corporation and Lions Club of Broome.
Society for Kimberley Indigenous Plants and Animals (SKIPA) volunteer, Kylie Weatherall said many people wanted to create beautiful gardens using native plants and just needed a little help getting started.
"The Kimberley is an incredible area for native plants and people want to use local plants and gardening practices that enhance, protect and reflect our natural environment.
"I think people gained a lot from the open day and it is all thanks to the hard work of our volunteers and support from the Water Corporation and Lions Club of Broome," Ms Weatherall said.
Water Corporation North West Regional Manager Rino Trolio, congratulated SKIPA on the successful event and encouraged the volunteers to keep up their important work.
"I am really pleased to support an event that inspires the community to use waterwise and environmentally friendly garden practices," Mr Trolio said.
"It makes sense to use plants that thrive in the local conditions as they are much less work to look after, and importantly, use much less water than non-native varieties."
---
Media Enquiries:
Contact: Sandy Hooft
Position: North West Region Senior Advisor Customer and Stakeholder
Mobile: 0408 950 105