10 Oct 2017

|

Media Release
Kimberley partnerships named as finalist in Banksia Sustainability Awards
Water Corporation and its community partners in the Kimberley are finalists in the Indigenous Leadership for Sustainability category, as part of the prestigious Banksia Sustainability Awards.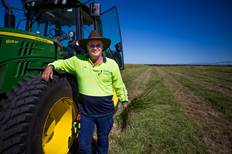 Together with Mamabulanjin Aboriginal Corporation, Wunan and Lions Club Broome, Water Corporation has helped create projects that benefit local communities across the Kimberley.
Water Corporation North West Regional Manager, Rino Trolio, said being named a finalist in the awards was a proud moment.
"We have forged partnerships with community groups and Aboriginal not-for-profit organisations to deliver projects with long-lasting economic and social benefits," Mr Trolio said.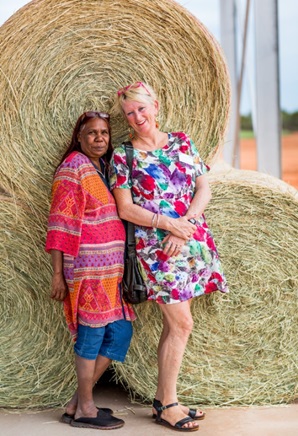 "Being recognised as a finalist in the Banksia Sustainability Awards is a testament to the hard work and dedication of our partners to drive positive change and new opportunities for the community - while simultaneously improving environmental outcomes."
The 2017 Banksia Sustainability Awards winners will be announced in Sydney on Wednesday, 1 November 2017.
Water Corporation's partnerships in the Kimberley are funded through the sustainable and innovative disposal of recycled water at the Broome North Wastewater Treatment Plant.
In an Australian first, Water Corporation grows and harvests Rhodes grass as an environmentally friendly means of disposing of treated wastewater. The Rhodes grass is processed and sold to the cattle industry as fodder.
Over the past 18 months, Water Corporation has provided more than $110,000 of proceeds from the sale of Rhodes grass hay to deliver projects that benefit the community.
For more information about Water Corporation's community partnerships across the Kimberley, visit watercorporation.com.au
---
Media Enquiries:
Contact: Sandy Hooft
Position: North West Region Senior Advisor Customer and Community
Mobile: 0408 950 105