10 May 2021

|

Media Release
Autumn rainfall encourages early sprinkler switch-off across Perth and Peel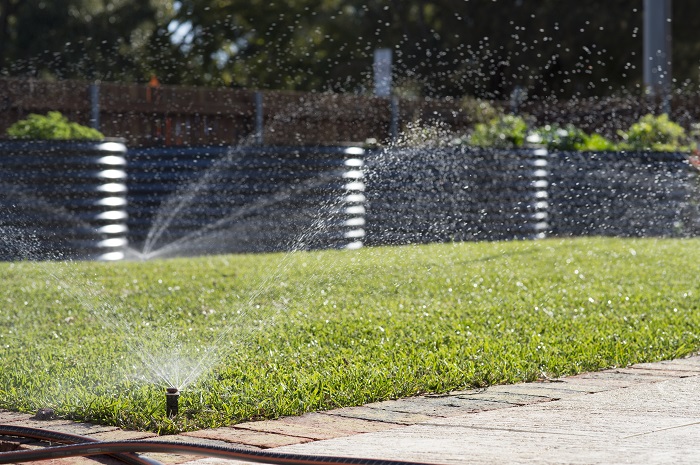 Up to three billion litres of water could be saved if sprinklers are switched off early following heavy rainfall this week
Gardens benefited from a 50mm drenching in five days
Groundwater bore and scheme water reticulation to be turned off no later than June 1 deadline
Water Minister Dave Kelly said widespread rain, which drenched large parts of the State last week, should encourage Western Australians to switch off their sprinklers now.

Since the start of May, more than 50 millimetres of rain has fallen in the metro area, including half the monthly average on Tuesday, May 4 alone, with record rainfall also across some agricultural areas.

With gardens benefiting from a good soaking, if everyone across Perth-Peel switched off their sprinklers for the rest of this month - ahead of the Winter Sprinkler Switch-off - up to three billion litres of water could be saved which is enough to fill Optus Stadium three times.

The Winter Sprinkler Switch-off is the last date by when groundwater bore and scheme water users must switch off their reticulation. The annual water efficiency measure is effective from June 1 to August 31 across Perth, Mandurah and parts of the South-West and Great Southern.

Comments attributed to Water Minister Dave Kelly:

"In Perth, our gardens guzzle more than 40 per cent of water used in the home, so when autumn delivers a bonus drenching, it pays to switch off the reticulation, as your lawn and plants don't need it.

"Climate change is a reality for us all, causing drastically lower rainfall throughout the year and depleting our precious groundwater sources.

"So it's imperative that we're all wise with our groundwater bore and scheme water use.

"That's why I encourage Western Australians to take this opportunity to switch off now ahead of the Winter Sprinkler Switch-off deadline. Doing so will not only save you money but could help save up to three billion litres of our State's precious water."
Minister's office - 6552 6100