28 May 2021

|

Media Release
Switch off sprinklers to save precious water this winter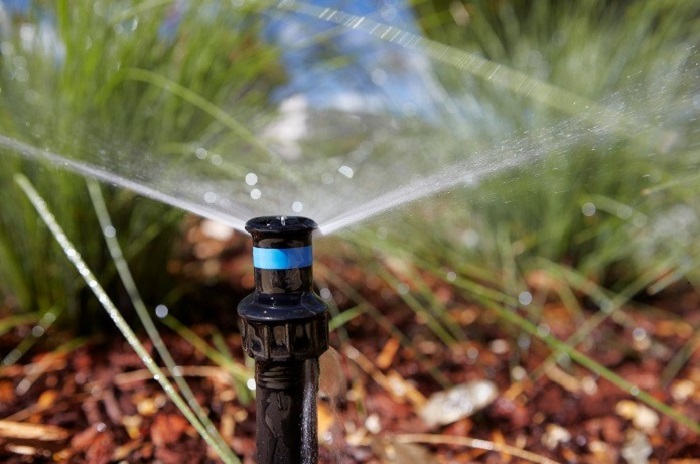 Winter Sprinkler Switch-off in effect from June 1 to August 31

Study shows nine out of 10 households are switching off their sprinklers during winter

The Winter Sprinkler Switch-off has saved around 50 billion litres of water since 2010
Water Minister Dave Kelly today urged households to help combat the effects of climate change on water supply this winter by switching off garden irrigation to save around five billion litres of precious water.
The annual Winter Sprinkler Switch-off is a permanent water efficiency initiative that requires scheme and bore water users in Perth, Mandurah and parts of the South-West and Great Southern to turn off reticulation from June 1 to August 31.
Water Corporation research shows most households do the right thing, with nine out of 10 switching off their sprinklers during winter.
During these cooler months, lawns go dormant and plants do not require as much water, meaning it is the perfect time to save water for when we need it most.
Households are also encouraged to switch off reticulation not just in winter but also during periods of unseasonal rainfall.
The switch-off applies to both scheme and bore water users, however, hand watering is permitted and some exemptions may apply.
Water Corporation inspectors are out seven days a week monitoring for unauthorised sprinkler use during the switch-off period. Anyone in the Winter Sprinkler Switch-off area spotted using their sprinklers between June 1 and August 31 risks a $100 fine.
In areas of the State not subject to the switch-off, normal watering rosters and daytime sprinkler bans still apply.
Since being introduced in 2010, the annual Winter Sprinkler Switch-off has saved around 50 billion litres of water - enough to fill Optus Stadium 50 times.
To find out if you are included in the switch-off, please visit https://www.watercorporation.com.au/wintersprinklerswitchoff
For details on how the switch-off applies to bore and licensed water users go to https://www.dwer.wa.gov.au/water
Comments attributed to Water Minister Dave Kelly:
"Winter is a really important time to help conserve water in preparation for warmer months when there is a greater reliance on sprinklers.
"The Winter Sprinkler Switch-off is one way we can all join the fight against the impacts of climate change and reduced rainfall on our State's water supply. We know that by simply switching off garden irrigation we can collectively save five billion litres of precious water this winter alone.
"It's not just scheme water saved during the switch-off. Groundwater makes up 70 per cent of total supply in Perth and Peel, and by turning off garden bores in winter we can help ensure it remains a sustainable water source.
"All Western Australians know the importance of staying waterwise and the Winter Sprinkler Switch-off is one of many ways we each can contribute towards liveable, sustainable and resilient communities of the future.
"I'm urging everyone, including the one in 10 people who may have overlooked the sprinkler switch-off in the past, to do the right thing and help save our precious water supplies.
"While people must switch off in winter, it's always a good idea to switch off your sprinklers after any heavy rainfall, no matter the time of year, to ensure we save as much water as possible."
Minister's office - 6552 6100