07 Sep 2021

|

Media Release
Perth CBD's historic water reservoir to receive $7.7 million upgrade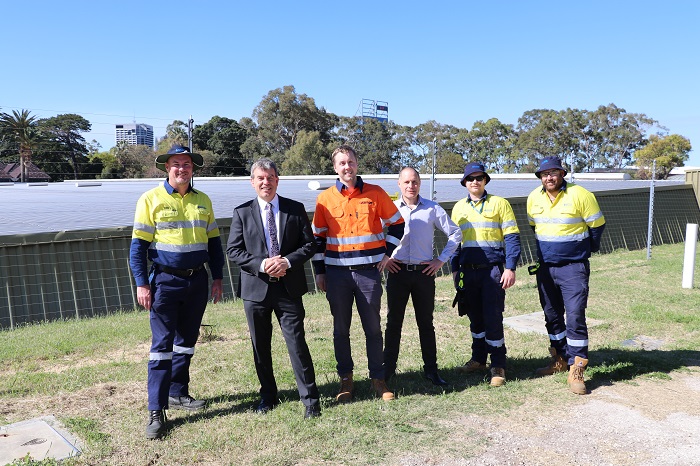 Water Minister Dave Kelly (second from left) with project workers from Water Corporation, Civcon, and Botanic Gardens and Parks Authority
$7.7m upgrade to replace water mains at Perth's historic, first water reservoir at Kaarta Gar-up (Mount Eliza) in Kings Park

Constructed in 1891, Mount Eliza Reservoir is the direct water source for Perth's CBD and some western suburbs

McGowan Government continues investment in renewing water mains across Perth
Perth's first water reservoir is set to receive a major upgrade as part of the McGowan Government's ongoing commitment to ensure reliable future water supply to the CBD and surrounding suburbs.
Water Minister Dave Kelly today announced the commencement of the $7.7 million upgrade of Mount Eliza Reservoir at Kaarta Gar-up in Kings Park. The upgrade will be carried out by Water Corporation and create 55 local jobs during construction.
Works will involve replacing two ageing water pipe inlets, one of which is 94 years old, and the construction of a new regulating valve building, valve pit, and valve pit wall.
The valve pit wall will run along Wadjuk Way and feature artwork displaying native Banksia prionotes to reflect the site's botanic heritage.
Mount Eliza Reservoir, which was Perth's first public water supply scheme, was constructed in 1891 and had an original capacity of three million litres.
Three new water storage ponds were built in the early 1900s to accommodate Perth's growing population, and today the reservoir holds more than 45 million litres of water which is supplied to the Perth CBD and western suburbs.
Upgrade work will mostly be contained to Water Corporation's Mount Eliza Reservoir site. However, traffic management will be in place at times along Wadjuk Way, and visitors are asked to follow the direction of all road signage.
The project is expected to be complete by early-2022. For further information, visit www.watercorporation.com.au/mounteliza
Comments attributed to Water Minister Dave Kelly:
"Mount Eliza Reservoir is an iconic part of Western Australia's history, and has reliably supplied Perth households with drinking water for the past 130 years.
"As we deal with the impacts of climate change and population growth in the Perth CBD and surrounding areas, it's never been more important to make sure we have in place a reliable water supply for future generations.
"That is why the McGowan Government has invested more than $46 million in 2020-21 to renew approximately 150km of water mains across the Perth metropolitan area.
"This ongoing investment is critical, with this project ensuring the Perth CBD and surrounding suburbs continue to have access to a reliable high quality water supply for decades to come."
Comments attributed to Member for Perth John Carey:
"I strongly welcome this investment in maintaining and upgrading the infrastructure assets that supply water to people in the Perth CBD and surrounding areas.
"It's absolutely essential we invest in these types of assets across the state, to ensure our communities have access to safe and reliable water."
Minister's office - 6552 6100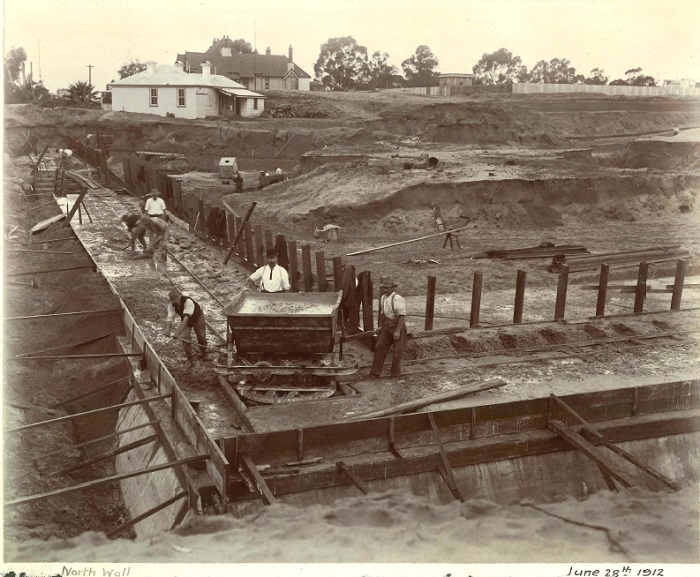 Construction of the reservoir's north wall in 1912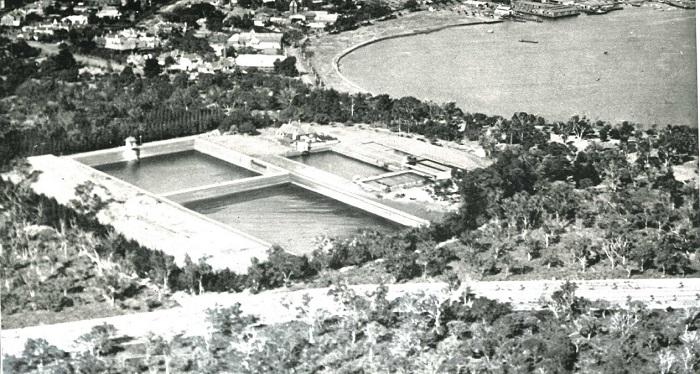 The original service reservoir for Perth's first scheme