04 May 2022

|

Media Release
WA housing developers celebrated for commitment to water-sensitive urban design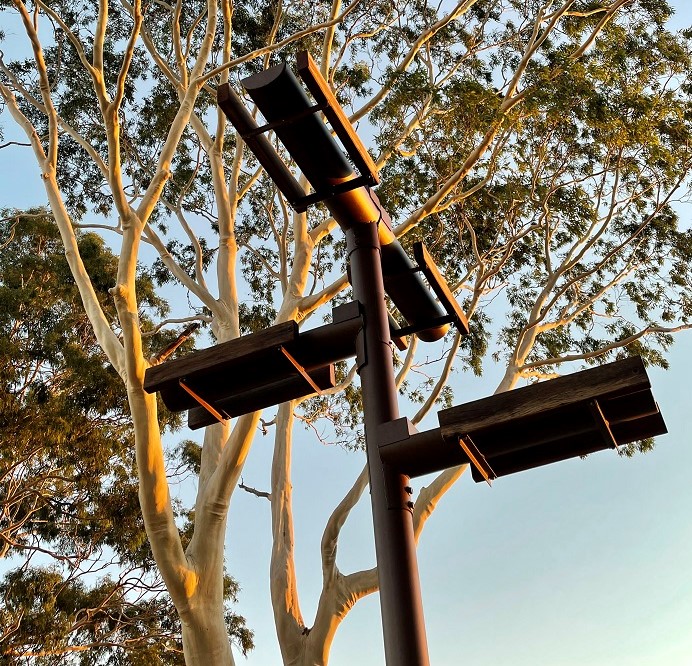 OneOneFive Hamilton Hill Bird Watering Station
OneOneFive Hamilton Hill by DevelopmentWA claims Waterwise Development of the Year

Waterwise Development Program recognises outstanding achievement in water-sensitive urban design

Reflects McGowan Government's focus on sustainable water use across the community in response to impacts of climate change
Three innovative housing developments were today recognised for their commitment to water-sensitive urban design at a special ceremony hosted by Water Corporation.
The projects are part of Water Corporation's Waterwise Development Program, a joint initiative with the Urban Development Institute of Australia (UDIA) that supports the growth of water-efficient estate and housing developments.
Beginning in 2014 and with 25 developments now endorsed, the program recognises the fundamental role new developments have in transitioning Perth to a water-wise city.
Water Minister Dave Kelly was on hand to congratulate Alkimos Beach Estate by Lendlease and DevelopmentWA, and Rivermark by Hesperia, which were crowned Gold Waterwise Developments for using best practice sustainability and water-sensitive principles to help shape liveable communities.
The Waterwise Development of the Year went to OneOneFive Hamilton Hill by DevelopmentWA for its 'Innovation Through Demonstration' project on the former Hamilton Hill Senior High School site in the City of Cockburn.
The development site features climate responsive planning, opportunities for affordable living, and a balanced approach to water management that promotes green spaces, ecosystem function and community wellbeing.
To find out more on the Waterwise Development Program, visit watercorporation.com.au
Comments attributed to Water Minister Dave Kelly:
"Climate change is continuing to impact the amount of rainfall we receive, and it's in our streets and suburbs where the effects are most felt.
"One of the ways we can combat these impacts is through smarter design practices which place water conservation and sustainability at the forefront of the planning process.
"The aim of the Waterwise Development Program is to support and encourage water-sensitive urban design, and it's incredibly pleasing to see the work being done to create cooler, greener and more liveable communities.
"The Waterwise Development Program is one of four flagship programs delivered by Water Corporation that recognises water conservation as a shared responsibility across all segments of the community.
"I'd like to congratulate award recipients, and all those developers who understand the value in planning and delivering water-sensitive communities."
Minister's office - 6552 6100
Developments receiving Waterwise Recognition in 2022
Platinum Waterwise Development of the Year
A Development that demonstrates over and above Gold requirements, across a range of water sensitive city goal areas. To be eligible, the development must be an endorsed Gold Waterwise Development.
| | |
| --- | --- |
| Winner | Developer |
| OneOneFive Hamilton Hill | DevelopmentWA |
Gold Waterwise Development
Developments that demonstrate leadership and innovation in creating a Waterwise Development.
| | |
| --- | --- |
| Recipient | Developer |
| Alkimos Beach | Lendlease and DevelopmentWA |
| Rivermark | Hesperia |