17 Oct 2023

|

Media Release
Exmouth, Jurien Bay and Cue to save from free water saving offers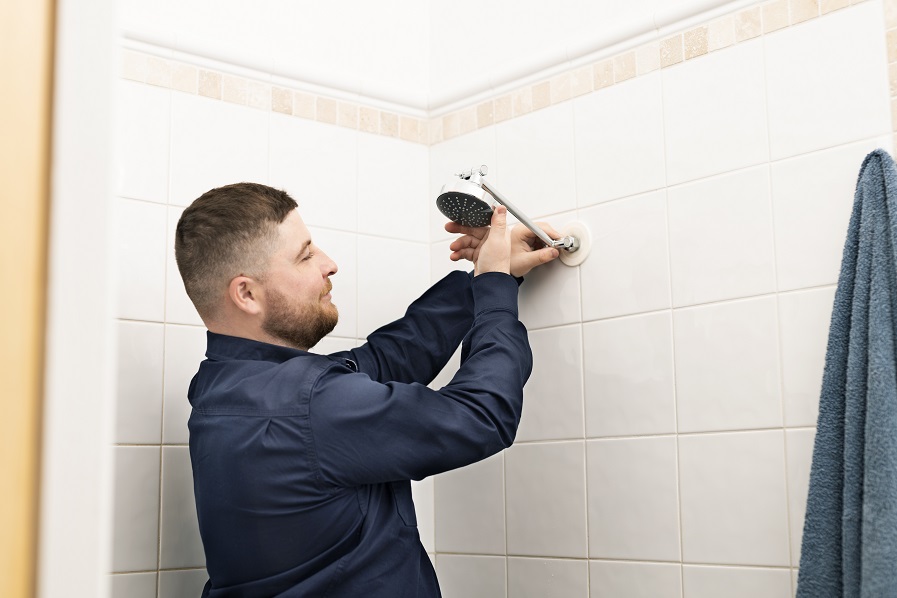 Exmouth, Jurien Bay and Cue eligible for free waterwise offers
Water Corporation's Waterwise Towns Program to reach record 47 regional towns
Program supports regional households to save water and lower bills
11 million litres of water saved across Mid West last year
Residents of Exmouth, Jurien Bay and Cue can now take advantage of free water-saving offers as part of Water Corporation's 2023-24 Waterwise Towns Program, which saved 11 million litres of water across the Mid West last year.
The annual program, which is available in a record 47 communities State-wide, provides tailored offers to help regional Western Australians reduce water use and lower their bills.
This year, Water Corporation customers in each eligible Mid West town will have the opportunity to exchange two old, inefficient showerheads for waterwise alternatives under a free showerhead swap program.
In 2022-23, 100 households in the region swapped 138 showerheads, saving 1.9 million litres of water. Further significant savings were realised through plumbing services and comparative water use letters to households.
In addition, those in Exmouth and Cue can apply for a free plumbing service to make their home more water efficient, while Exmouth and Jurien Bay residents can also register for a free irrigation service.
Since 2013, the Waterwise Towns Program has saved 1.8 billion litres of scheme water State-wide, helping support the long-term security of WA's most valuable resource.
Plumbing and irrigation services are limited, with registrations open until 1 May 2024 unless allocations are exhausted earlier. Showerhead Swap is available until 31 May 2024 while stocks last.
For more information or to apply, visit watercorporation.com.au/waterwiseoffers.
Comments attributed to Water Minister Simone McGurk:
"This is a great opportunity to make simple waterwise changes around the home and in doing so, help support long-term water security in local communities.
"This year marks a decade since the Waterwise Towns Program began. In that time, we've helped save 1.8 billion litres of valuable drinking water across regional communities.
"Last year in the Mid West, 138 showerheads were swapped through this initiative, saving a massive 1.9 million litres of water.
"Not only does the program help reduce water consumption, it also allows us to spread to the waterwise message which is incredibly important given the impact of climate change on water sources."
Comments attributed to Agricultural Region MLC Sandra Carr:
"This is a fantastic opportunity for locals to take advantage of free waterwise offers that will have a real impact – and help save money.
"The Showerhead Swap program is a simple, practical initiative that makes a real difference."