How to create the perfect low maintenance garden
In this article
Why we need to adapt the way we garden in Perth's climate
Tips from an irrigation and lawn expert on smart metering
Level up from green thumb to waterwise
Perth's unique climate calls for a unique approach to gardening. We spoke to local industry experts about their ideas on low maintenance gardening.
Waterwise landscapers Darren Seinor and Tim Davies along with the Turf Growers Association WA's Eva Ricci explain how adapting our approach to the way we garden is essential to creating gardens that are not only beautiful, but waterwise too.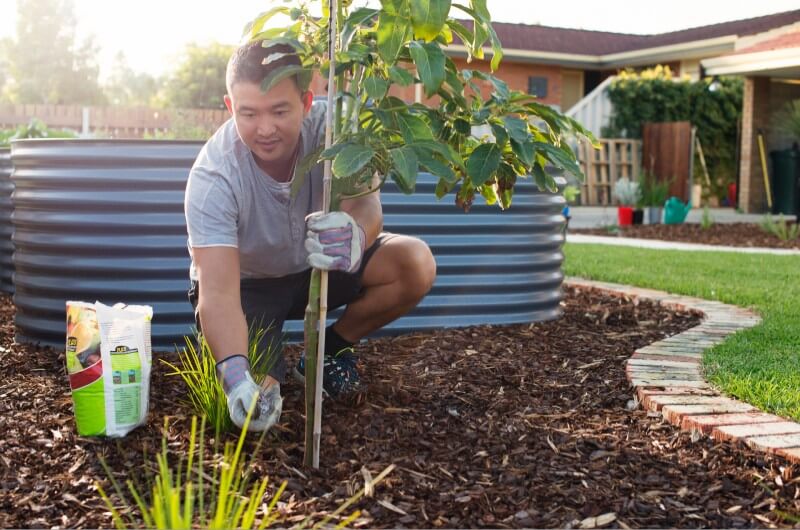 Gardening in the sunniest city
Perth is unique in more ways than one. Aside from being home to stretches of pristine beaches and a coffee culture that would give our eastern-states cousins a run for their money, Perth is also known for being the sunniest capital city in the world.
The weather isn't merely a backdrop but instead plays an active role in shaping what we know to be a uniquely Western Australian way of life. Changes to Perth's climate have not gone unnoticed and most of us have found ways to adapt. Specifically, it's the 20% decline in rainfall since the 1970s and rising temperatures that have changed the way we garden.
Darren Seinor, a Waterwise Landscaper and Irrigation Specialist from Roleystone has almost twenty years of experience in the garden industry. He says we must learn to work with our environment and not against it if we want to create beautiful gardens that make sense for where we live.
Smart garden design for smart watering
Waterwise Landscaper Tim Davies notes that well-designed gardens tend to require a lot less care to look healthy and beautiful, because they account for climate. In Perth, we use more than half of total household water on our gardens, so the potential for water savings is huge.
1. Choose native plants
"The most successful gardens tend to be planted with hardy or native species suited to our climate" says Tim. As the ideal garden for our climate, a native garden will not only be waterwise but will look attractive and can provide year-round flowering. You can find native, low maintenance Australian native plants to use in your garden using our Waterwise plants search directory.
2. Design for your local environment
Tim says a well-designed garden is one that considers the unique space, local environment, and groups plants with similar water needs to make the most of every drop. Landscapers who specialise in low maintenance garden design refer to creating zones based on plant needs as 'hydrozoning'. You can group native plants together for their low water needs and have a different zone set for higher water use areas such as your veggie patch.

Whether you're adding a few new plants or redesigning your whole garden, incorporating a waterwise design into your garden will help ensure it is low maintenance.

Related article | Garden designs for Perth and the South West
3. Adjust your sprinklers for the seasons
Tim's other top tip is adjusting the amount of water you're putting on your garden as the seasons change – known as seasonal adjustment. A weather smart irrigation controller can help cut back on maintenance by automatically adjusting watering times based on local weather data.

Most irrigation controllers have a setting for seasonal adjustment. For example, during spring, irrigation systems should still be switched to 'off' and only used manually as required, to make the most of dewy mornings, cooler temperatures, and rainfall.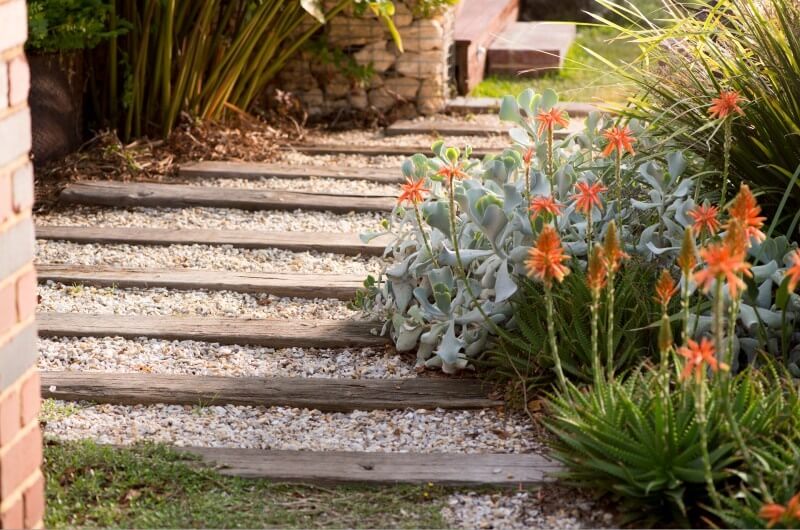 How to keep your lawn green in the heat
Is perfecting your lawn a source of great pride? Eva Ricci from the Turf Growers Association recognises the role lawns play in our WA lifestyle and how the benefits extend beyond our own backyards.
"Our backyards are our private havens, our safe places, our entertaining place, our pride, and joy" she says. "Our front yards, have become more usable, being meeting places for neighbours, where the kids meet up to throw a ball through a hoop, or congregate before a bike ride around the neighbourhood."
It's no secret that we love lawns in Perth, but can they be waterwise in our climate?
The answer is yes, and Eva tells us how. When asked about some of the climate-based challenges faced by local lawn enthusiasts, Eva puts it down to irrigation issues, with three top tips that will help lawn withstand scorching summer temperatures and minimise water wastage at the same time.
1. Check your irrigation efficiency
First things first – check your irrigation system is working efficiently. Eva recommends using catch cups to ensure water is being evenly distributed (and avoid dead patches which inevitably lead to the temptation to over-water) and doing a seasonal check of your system for leaks and blockages.
Related article | How efficient is my irrigation system?
2. Feed your lawn with a wetting agent
Secondly, help your lawn make the most of the water supplied by using a quality wetting agent and soil moisture retainer as a combination treatment. This is best applied at the beginning of Spring, the beginning of December, in late January or early February and again at the end of April.
Related article | Maintaining a healthy lawn
3. Protect your lawn from extreme summer heat
Lastly, keep your lawn healthy by providing nutrition and aeration during heat events. Just like humans, living plants require oxygen, food, and water to survive. The best time to aerate your lawn is in spring, ahead of the extremes of summer. This will increase the effectiveness of your wetting agent by allowing it to penetrate the roots. If your lawn is brown, it's never too late to aerate.
Related article | Bring your brown lawn back to life
Need a helping hand to understand which products your garden needs? Contact a waterwise specialist.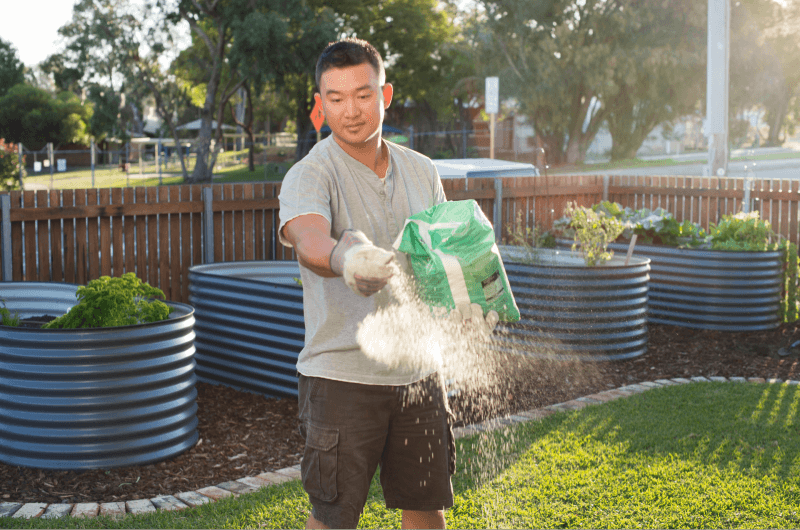 Level up your gardening from green thumb to waterwise
Whether you've got your garden looking lush or you're starting from scratch, there's always a way to take your green thumb to the next level. Creating a low maintenance garden that will thrive in our climate means:
Improving your soil every time you dig
Grouping plants with similar water needs
Choosing waterwise or native plants
Setting your sprinkler run times for your sprinkler type
Applying a chunky mulch to protect your garden from the sun
The ultimate checklist for gardening like a pro
To level up to 'waterwise', read more about these tips with Creating a waterwise garden in 5 steps featuring expert advice from local waterwise landscaper, Darren Seinor.