In this article
Help your plants and garden get the most out of your watering
When you can hand water throughout the year
Optimal watering times
With climate change continuing to impact our water sources, it's never been more important to save water. We've developed some tips on hand watering to help your plants and garden stay hydrated.
Hand watering during different times of the year
You can use a watering can or hand-held garden hose if your plants are looking a little thirsty on any day of the week.

We still recommend that you water your garden before 9 am or after 6pm. The cooler temperature allows the water to soak right down into the roots of the plant instead of evaporating on the surface.
Using a hand-held hose
We recommend you use a hose with a nozzle, as this is a much more efficient way to water your garden and gives your soil enough time to absorb the water being applied.

You can attach a nozzle with many different settings to your hose to avoid wasting water. They can be bought at your nearest hardware store.

To avoid over-watering, dig your fingers through your chunky waterwise mulch and into the soil to check the moisture levels first.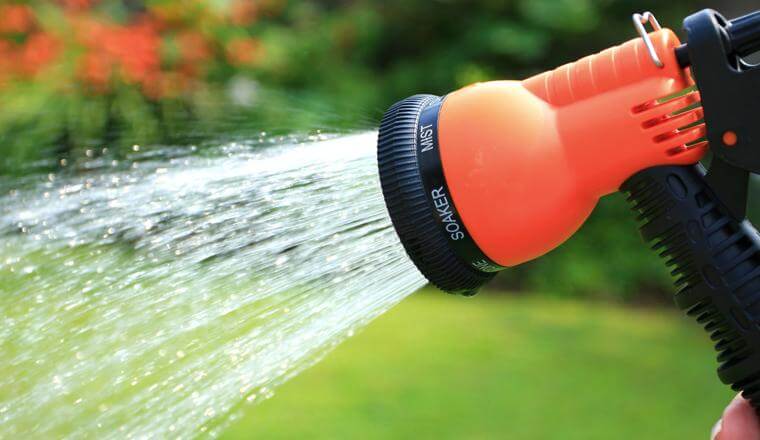 Using a watering can
Using a watering can is water efficient as you can target specific plants that need more water than others. It also helps to avoid over watering.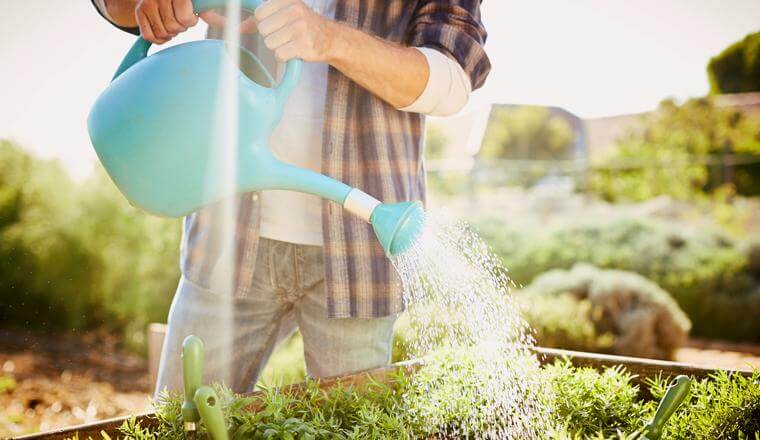 Waterwise product advice
Waterwise products can help you reduce the amount of water you use in your garden. With support from Smart Approved WaterMark, we have developed an endorsement program. The program provides an opportunity for approved products to feature the waterwise logo on their packaging, making it easy for you to find water efficient products.

Find watering products