Summer water-saving hacks
In this article
Ways to keep your home water use and bill down during the summer months
Helpful tips to get your kids saving water at home
How to adopt good water habits
Summer holidays usually gives us more time at home to enjoy with family. It also tends to mean a rise in your water use and bill.

Let's put things into perspective. Last summer the average household used over 1,000 litres of water per day. That's equal to about 51 buckets of water! In spring, we drop down to using 27 buckets.

Water guzzling activities to beat the heat are the reasons why. This could be in the form of longer showers, running through sprinklers, washing the salt off the dog, or cranking the evaporative air-conditioning for long periods. So we thought we would offer a few easy summer hacks to help your family remain waterwise.
Water saving tips the whole family can get involved in
Family shower time
Did you know showers contribute to almost 25% of household water use? During summer, we also shower more frequently to keep cool or rinse off after the pool or beach. But there are a few easy wins to be had in the bathroom to help reduce water use:
Share baths
Sharing is caring and in this case it's a great way to save water.
Listen to 4-minute shower songs
Crank our Shower Song Spotify playlist next time the kids are reaching for the shower tap. It's a fun game to make sure the soap suds have been rinsed off before the toe-tapping hit has finished playing. There's even Christmas jingles!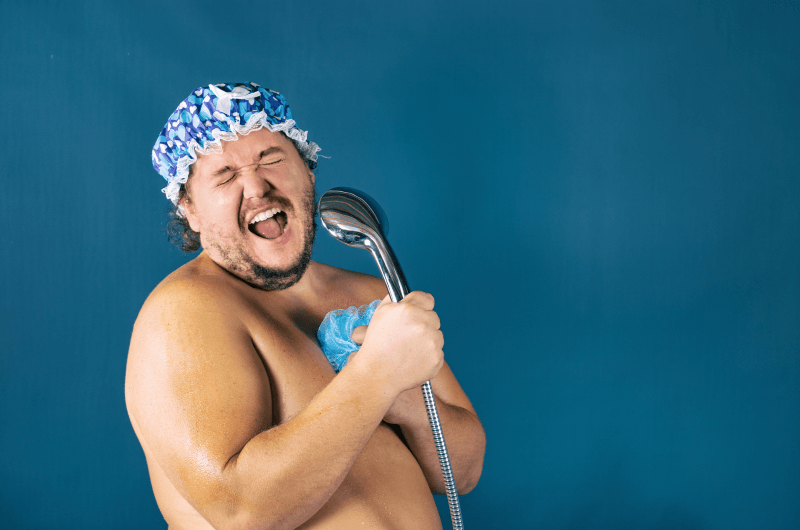 Catching shower water
Make shower time more fun by getting your family to see how much water they can catch into a bucket. This is a great way for them to recycle water onto your garden.
Spot check clothes
Encourage the troops to spot check their clothes before tossing them in the laundry basket. If their clothes aren't that dirty, place them back in the drawer for another day. It's also worth waiting until you have full load before turning on the washing machine. These may sound like simple tips but they are very effective ways to reduce water use.
Get an extra pair of hands in the kitchen
Dinner prep is a great place for waterwise lessons. When rinsing fruit and veg, always use a bowl so you can later repurpose the nutrient filled water on the garden. A running tap significantly wastes our precious resource.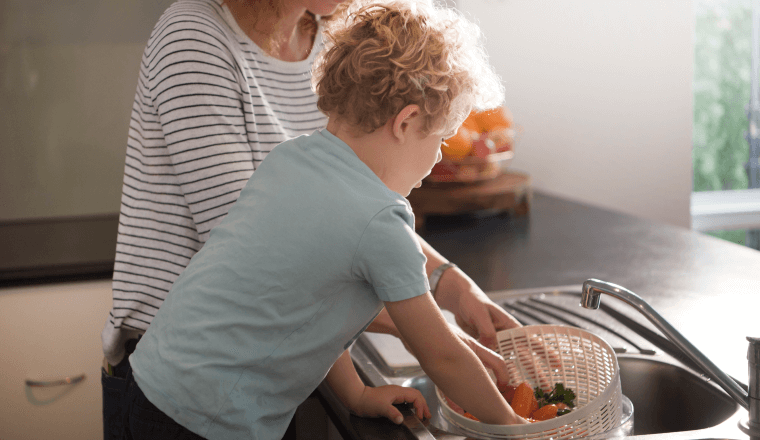 Cold water ready to go
Another simple hack is to always keep bottles of tap water in the fridge. This will stop your thirsty family running the tap until water is cold enough to drink.
Know your watering days
Task your school-aged kids with learning your watering days. Once they are masters, get them to input the info into your irrigation system. If you're hand waterers, they can still water the garden on allocated days to form good habits. Check your watering days.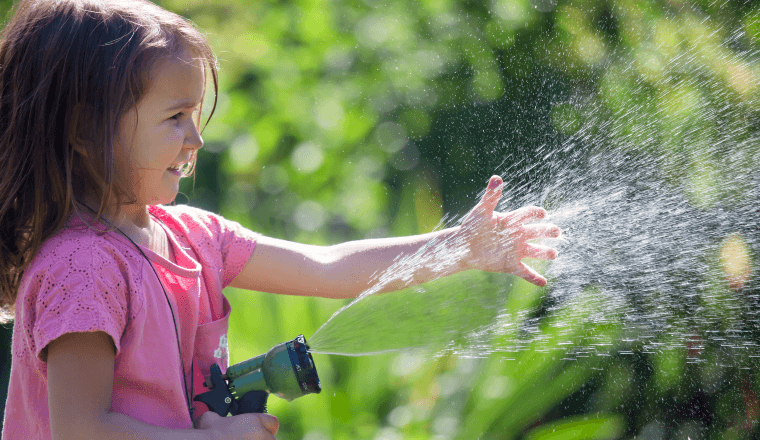 Rinsing off the dog
Finally, don't forget about the pooch. After beach excursions, get the kids to rinse the doggo off on the lawn. This means water will be recycled back into the ground. If the water takes a while to cool, aim the hose at your plants first. They don't mind the temperature as long as you don't burn the leaves.
We can all do something to save water. As we continue to see the impacts of climate change, it's never been more important to teach our future sustainability champions good waterwise habits. Learn more about how we've adapted the way we use water.