Maintaining a healthy lawn
In this article
Helpful water efficient ways to look after your lawn
When is the best time to water your lawn?
Why it's important to top up your lawn with nutrients
Maintaining a healthy lawn is challenging because of the effects of climate change, but there are things you can do to help your lawn stay healthy all year round.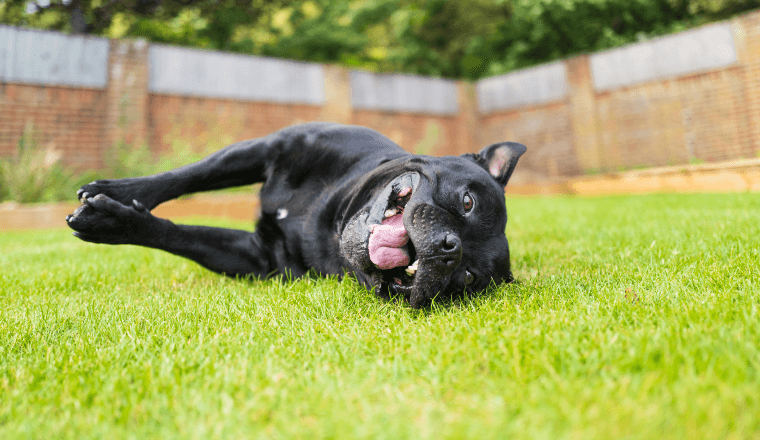 Water in the AM
The best time to water your lawn is early in the morning before 9am. Watering early on your allocated watering days allows the moisture to soak through the roots, and keep your lawn hydrated throughout the day.

Whenever rain is forecasted, make sure you switch your irrigation off and let mother nature take care of the watering. It's also a good idea to check your irrigation system regularly so that you're watering efficiently. This will help avoid any unnecessary water run off and ensure your sprinklers aren't watering the driveway by mistake.

As the weather cools, adjust your watering appropriately. If you have a smart irrigation unit, this will automatically adjust for you.
Feed your lawn
Like plants, your lawn needs a nutrient top up every so often to remain healthy. Depending on your soil type, applying a good premium soil wetting agent and a soil moisture retainer system at least 3-4 times a year, will help you use water efficiently by improving water penetration and eliminating dry patches.

Once a year, it's a good idea to apply a feed of organic fertiliser like pelletised chicken manure to your lawn prior to your regular sprinkler day. A slow release fertiliser should also be applied at the beginning of spring and every 2 months after that during the warmer months. As a rule, you should spread approximately an ice cream container full (2kg per 100m²) every time you fertilise. Whatever your lawn doesn't use will end up in our waterways, so please avoid over-fertilising. Always refer to the manufacturer's recommendation rate for the maximum to apply.
Mow at the right height
Mowing your lawn too short will put your lawn under extreme stress, leaving it open to disease and weed invasion. As a general rule during summer, mow your lawn every 7–21 days to a height of 10–20mm. View your turf type to find the ideal mowing height and mowing frequency you should follow, as the seasons change.

Remember to always keep the mower blades sharp, as blunt blades can damage the grass and increase moisture loss.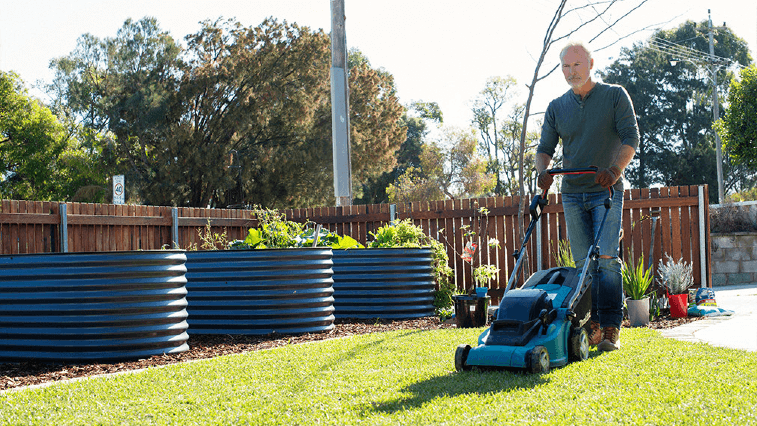 For more information
To find more ways to maintain a healthy warm season lawn, or to find a local turf care professional, visit the Turf Growers of WA website.
Waterwise product advice
Using waterwise approved wetting agents and fertiliser on your lawn will help you use water efficiently in the garden. Together with Australia's water conservation label, Smart Approved WaterMark, our Waterwise Product endorsement program makes it easy for you to identify these products.

Look out for the Waterwise logo when shopping for Waterwise Products at your local garden centre, or browse our Waterwise Products on the Smart Approved WaterMark website.