Living in the world's driest continent, we need to understand how climate change is impacting us and how we can live more sustainably. As climate change continues to impact our state in several ways, including an increase in average annual temperatures, more extreme weather events and significant changes to rainfall, it's never been more important to become aware of its effects on where we live.
Because Western Australia has large climate variability, the effects of climate change in WA can vary across our expansive regions, which can often lead to a lack of understanding of how it's impacting us as individuals. Some changes, however, can be seen across most of WA, such as the increase in fire risk.
Already one of the most fire-prone regions in the world, Western Australia's fire risk has increased over the past 4 decades due to climate change, and fire seasons have lengthened due to warming and drying conditions. We have also experienced changes in sea levels, with the rate of sea-level rise on the west coast almost 3 times the global average.
Right now, we have genuine opportunities to transform the way we live and reduce our water use and carbon footprint. With increased variability of water availability around the state, it has never been more important to save our valuable resource – water.
In this section, you can find out how climate change in WA is impacting where you live and learn how we are shifting to rainfall resilient water sources, sustainable water practices and reducing water use so that we can continue to enjoy all the things that make WA a great place to live.
29 Sep 2023

|

Update
Our Partnerships and Education team are taking proactive steps towards education for sustainability.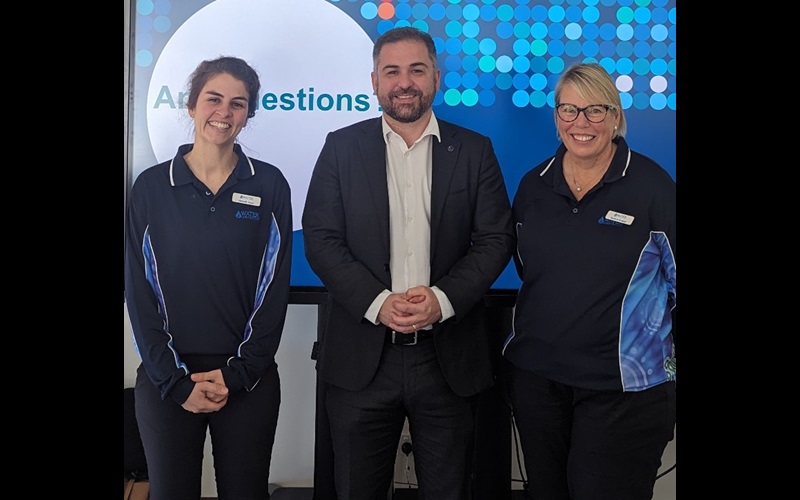 28 Nov 2022

|

Update
We are on a mission to deliver drinking water in the most sustainable way possible. That's why we're developing one of WA's largest wind farms. This will provide us with a quarter of our clean energy needs.
01 Sep 2022

|

Update
We were the first utility in the country, and among the first in the world, to use groundwater replenishment. Stage 2 is now complete allowing us to recharge Perth's aquifers with up to 28 billion litres of purified recycled water each year.