Southern Seawater Desalination Plant
On average, the Southern Seawater Desalination Plant produces 30% of Perth's water supply. The plant has the capacity to output 100 billion litres per year - enough to fill Optus stadium 100 times. The plant, located in Binningup, started production in 2011.
Major upgrades were made to the southern section of Perth's water supply (the Integrated Water Supply Scheme) to deliver the water into the system and on to customers. This included additional pipelines and building a new pumping station.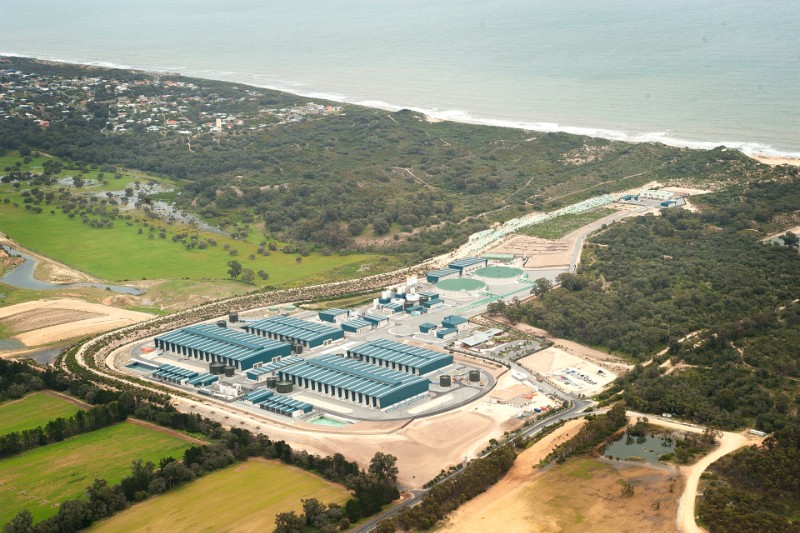 Reports
Download our latest annual Compliance and Assessment Report.
Earlier reports are archived but available on request. Copies of report appendices and earlier reports are available by contacting environment@watercorporation.com.au
For more information about the desalination process, see our Desalination page.