When you work for Water Corporation, you'll be part of a team dedicated to securing WA's water future. And when your career options span 2.6 million sq km, the possibilities are endless.

It's our different experiences, backgrounds and perspectives that make us a strong and inclusive place to work. A place where you can be yourself regardless of race, ethnicity, disability, age, gender identity and sexual orientation.

We're at the forefront of delivering sustainable water services and it's here you can make a difference. Join over 3,000 bright minds committed to helping over 2 million customers statewide. Together, we can make WA thrive.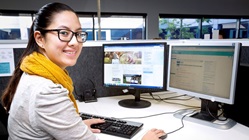 Current vacancies
No matter what you're looking for, we have various roles available to suit your skills and experience.
Search & apply now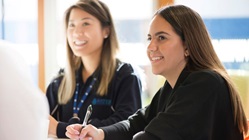 Graduate program
Applications for our 2024 program are now open. If you're due to finish uni this year, apply now!
Apply now