Kimberley Community Grants
Applications for the Kimberley Community Grants Scheme are now closed.
Grants of up to $10,000 are available to not-for-profit organisations and schools for projects that support and empower local communities in the Kimberley.

Together with Lions Club of Broome, we started the West Kimberley Grant Scheme in 2016. The Scheme was so successful that we opened it to the wider Kimberley community in 2019.
The Scheme is designed to create opportunities for people in the Kimberley. Individuals and local communities come together to deliver valuable initiatives that foster creativity, innovation and well-being.
Grants through the sales of Rhodes Grass
The Kimberley Community Grants is funded through the sale of Rhodes Grass hay. The hay is produced at our Broome North Water Resource Recovery Facility as a way of recycling treated wastewater. Since 2016, the scheme has awarded more than $517,000 to 91 grassroots organisations. The projects have made a positive difference to communities across the region.
Read a transcript of this video
Grant objectives
Support the long term development, growth and vitality of the Kimberley
Build an appreciation of nature and an awareness of the value of water
Provide the opportunity for community to identify and respond to local issues
Empower the community to take an active role in improving their quality of life
Foster community involvement and wellbeing
Eligibility
To be eligible to receive a community grant, applicants must:
Be a not-for-profit constituted body, school or education institution
Located within, or offer a project within, the Kimberley
Comply with our Community Grants guidelines
Submit application by closing period (no late applications will be accepted)
Successful applicants must agree to our funding terms and conditions. Your project must take place within 12 months of receiving funds.
Assessment process
The Kimberley Community Grants Committee will assess all applications. The committee comprises representatives from Water Corporation, Lions Club of Broome and various local community organisations.
The committee will consider the aims of your project, the number of people that will benefit from your project, and how the wider community may benefit.
How to apply
Applications are closed. For more information, please review the grants guidelines, call us on 9420 3807 or email us.
How our grants have benefited the local community
16 May 2022

|

Update
Thanks to a new citrus garden planted using a grant from Water Corporation and Lions Club of Broome, there will be healthy snack options for a remote Kimberley community.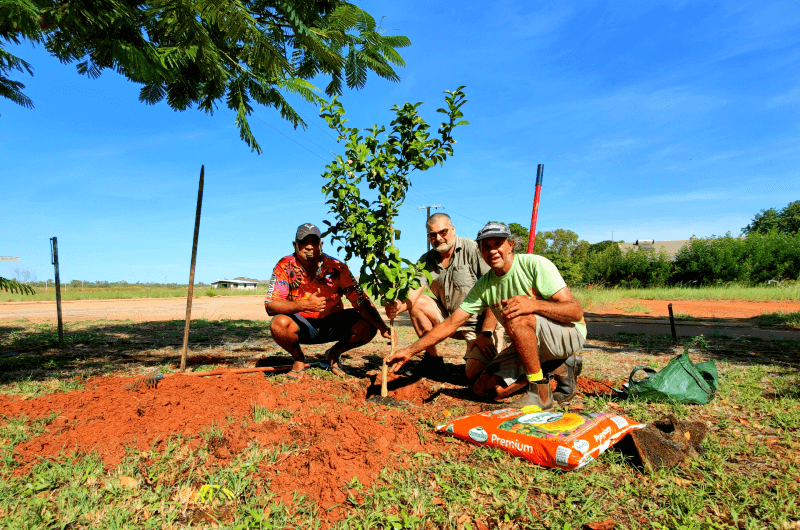 10 May 2021

|

Update
Families in Kununurra have converted fridges into raised garden beds with funding from the Water Corporation's Kimberley Community Grants Scheme.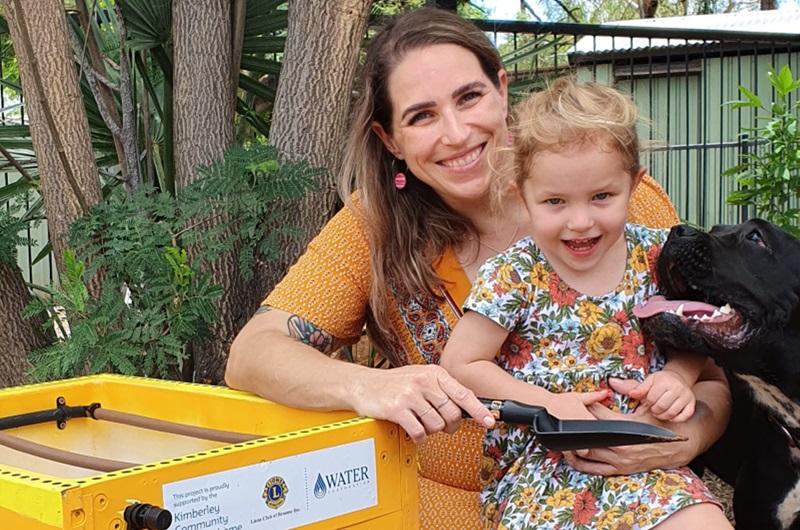 10 May 2021

|

Update
Mamabulanjin Aboriginal Corporation has transformed a sea container into an ablution block with funding from Water Corporation's Kimberley Community Grants scheme.