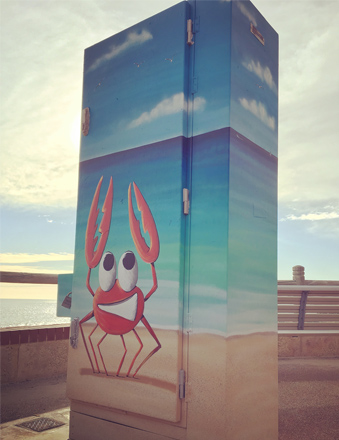 Since 2017, we've been working with talented home-grown artists, turning our drab water and wastewater assets into works of art.
Splash of Colour is a curated public art series that celebrates water and the important role this plays in the future of Western Australia.
The program spans all corners of the state with painted assets as far north as Broome and as far south as Albany. Around 40 assets have been painted to date, reflecting our unique water story throughout Western Australia.
We engage local artists to work with schools and community groups to shape the artistic concept and direction to deliver a meaningful creation for the local community.
We've partnered with organisations such as the Community Art Network (CAN) and Local Government Authorities, who've helped us engage with the local community.
To learn more about the program, please don't hesitate to contact splash.colour@watercorporation.com.au