18 Oct 2016

|

Media Release
City Beach Primary School celebrates National Water Week
Water Corporation visited students at City Beach Primary School yesterday, as part of National Water Week.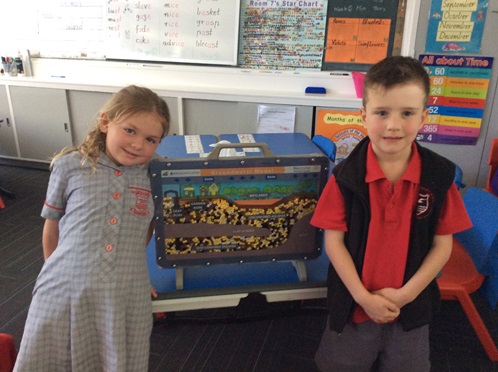 This year's National Water Week theme is 'Water - life - growth' and students at City Beach Primary School will learn about the importance of being waterwise in our drying climate.
Water Corporation General Manager Customer and Community Group, Catherine Ferrari, said it was important the next generation learn about how precious water is in Western Australia.
"National Water Week is the perfect opportunity for students to learn about where their water comes from and why it is so important to use water wisely," Ms Ferrari said.
"We visit many schools each year, just like City Beach Primary School, with more than 28,000 students educated through our incursions in 2015-16.
"Thank you to the students and teachers at City Beach Primary School for your efforts as part of our Waterwise Schools Program over the past 19 years – you're helping to ensure we have a sustainable water future."
City Beach Primary School's Waterwise Schools' Program Coordinator, Carly Stokes, said water education was embedded across all year levels as part of the curriculum.
"Water incursions are a great way of reminding the students of the importance of water conservation," Ms Stokes said.
For more information about the Waterwise Schools Program or National Water Week, visit www.watercorporation.com.au/waterwiseschools
National Water Week is held in October each year. This year's theme 'Water - life - growth' encourages sound water practices and investment in water sources

Over the past 21 years, there have been 563 Waterwise Schools recognised across Western Australia