15 Apr 2021

|

Media Release
Waterwise projects in the running for 2021 Community Choice Awards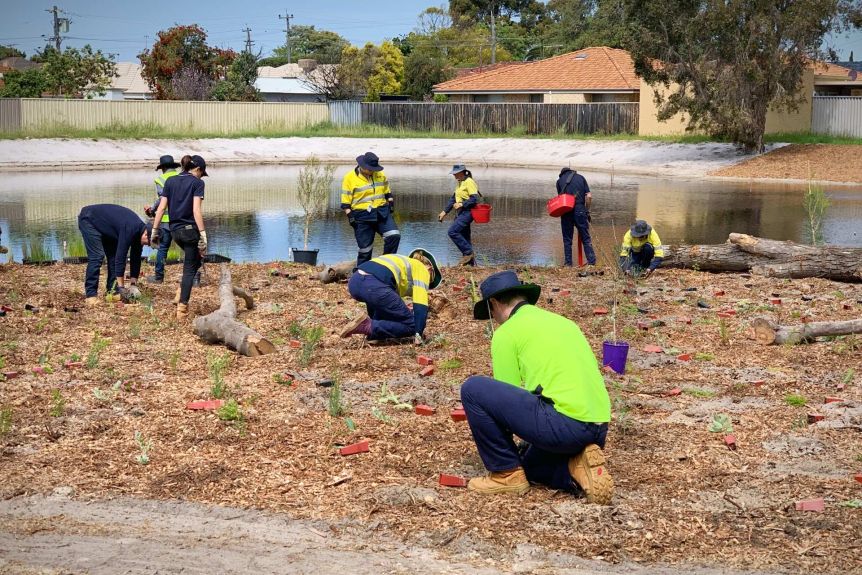 Waterwise projects across six Perth local governments have been shortlisted for Water Corporation's 2021 Community Choice Awards, with voting open until Monday, 19 April.
The awards showcase projects or initiatives by Gold Waterwise Councils which demonstrate excellence in waterwise education or efficiency.
Each project has been profiled in recent weeks across Water Corporation's website and social media channels. The public can have their say by visiting the 2021 Community Choice Awards webpage.
Shortlisted projects include:
City of Canning

– transforming an inaccessible drainage basin on Wharf Street in Cannington into a beautiful wetland and 'smart park', featuring local flora and fauna.

City of Bayswater

– reinvigorating Peters Place Reserve in Morley as a thriving micro wetland, improving stormwater drainage and capacity, and enhancing the area's amenity and liveability.

City of Mandurah

– transforming a leak-prone water feature at the Mandurah Performing Arts Centre into a waterwise garden, delivering long-term water savings and improving public safety.

Town of Bassendean

– constructing a waterwise verge garden at the Bassendean Men's Shed, improving visual amenity and encouraging the community to transform their own verges.

City of Swan

– transforming Emu Lake into a thriving wetland for local flora and fauna, creating a living stream with floating islands and improving amenity in the local area.

City of Cockburn

– turning a carpark into an urban garden, featuring waterwise plants and native trees that help to beautify and cool the area.
Water Corporation General Manager Customer and Community Karen Willis said the awards were an opportunity to celebrate leadership in sustainable water management.
"The Community Choice Awards recognise local government projects designed to use water more efficiently and help beautify our suburbs in the face of climate change," Mrs Willis said.
"We know climate change is real and its impacts are especially felt in suburbs and communities across the metropolitan area. This is why it's more important than ever to use our precious water resources wisely.
"It's fantastic to see such a diverse range of projects nominated, which really highlights the innovative work being done in this space. It's equally pleasing to see the level of collaboration between Water Corporation and local governments, which continues to benefit communities right across the state.
"We encourage people to check out Water Corporation's website and social media channels to vote for their favourite project."
To view a full list of the nominees and their projects, visit watercorporation.com.au or search Water Corporation 2021 Community Choice Awards.
Voting closes 19 April with winners announced at Water Corporation's annual Waterwise Recognition Event on 12 May.
Media contact:
Water Corporation media team (24/7)
P: (08) 9420 2555