Find out about our board members here.
Mr David Lock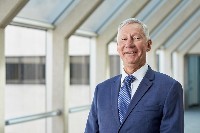 Interim Chair
BComm (UNSW), CA, FAICD

David is the Chairman of Faculty of Business and Law Advisory Council at Curtin University, Odeum Produce Pty Limited and the Audit and Risk Committees at Water Corporation, CBH Group and Marine Stewardship Council. He is a non-executive director of CBH Group, Interflour Group in Singapore, the Marine Stewardship Council in London and the Advisory Board for Harvest Road. David held Managing Director roles in public and private Australian food and agribusiness companies from 2004, prior to taking on portfolio career in December 2017. He also held managerial positions with PriceWaterhouseCoopers in Australia, Canada and the UK.
In 2012, he was named NAB Agribusiness Leader of the Year and in 2013 he won the Australian Export Heroes Award. David is a Chartered Accountant and brings significant finance skills to the board, as well as a deep understanding of the Australian agribusiness industry. He was previously Chairman of Australian Pork Limited, the West Australian Meat Industry Authority, the Food Industry Association of Western Australia, Mareterram Limited, Sea Harvest Australia Pty Ltd and a director of Food, Fibre and Land International Pty Limited.

Appointed 1 January 2014, appointed Deputy Chairman 1 January 2017, term expires 31 December 2023.
Chair: Audit and Risk Committee.
Mr Pat Donovan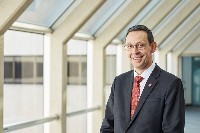 Chief Executive Officer
Bachelor of Engineering (BA BAI) Mechanical Engineering (Trinity College, Dublin), FIEAust, GAICD, AICD
Pat joined Water Corporation with more than 25 years of experience in the gas utility sector in Australia and Ireland. He was previously President of ATCO Gas Australia where he led the delivery of safe, reliable and affordable energy to over 750,000 customers across the south west of Western Australia. He also held senior executive roles at ATCO and Alinta.
Pat has qualifications in engineering and finance and has completed an Ivey Business Executive Program at Western University in Canada. Pat is also a Board Member of the Water Services Association of Australia. He has a proven track record of leading customer focussed business strategies and achieving sustained commercial success and business growth. Pat is a passionate proponent of delivering service and operational excellence at a sustainable cost to customers in the community.
Appointed 1 January 2019, term expires December 2023.
Mrs Gningala Yarran-Mark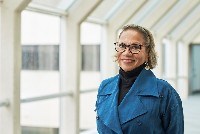 MBL LLB Bsc (Hon)
Gningala is an experienced Board Director. Following an early legal career, Gningala moved into commercial roles with BHP and large contracting firms, where she managed Aboriginal engagement. Her remit was inclusive of Employment outcomes, Diversity in the Supply Chain, Internal and External Stakeholder partnerships and commitments under company Reconciliation Action Plan's.
After 15 years of building and growing Aboriginal Engagement across a number of Industry Players, Gningala is now undertaking a Phd with a focus on social procurement and Aboriginal contracting entities. Gningala has in-depth working knowledge of the execution and implementation of Reconciliation Action Plan's and is adept to the intricacies of Native Title and Traditional owner negotiations.
Gningala has a deep understanding of diversity, cultural intelligence, change management, stakeholder relations and currently holds a Director position on the Edith Cowan University Council, is a Member of Council Executive and other Committees of the Edith Cowan University.
Appointed 12 November 2019, term expires 30 September 2025.
Chair: People & Safety Committee
Dr Carla Boehl
FIEAust CPEng GAICD

Carla is a civil engineer with international work experience who moved to Australia in 2006 to work as a water engineer. She then specialised in asset management and worked in industries such as rail and mining. Carla is currently employed as Manager of Asset Strategy and Planning at the Fremantle Port Authority and is an Advisory Board member at Curtin University's School of Civil and Mechanical Engineering. She is also currently a Member of the Board's Nominations Committee of the Asset Management Council WA and fellow member of Engineers Australia.
Appointed 1 January 2021, term expires 31 December 2023.
Member: Audit and Risk Committee.
Ms Helen Creed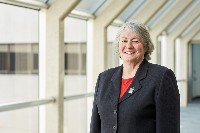 Deputy Chair
BA/Dip Soc Studs
A social worker by background, Helen brings a wealth of experience to the Water Corporation from her senior roles in state government, the non-government sector and in the union movement. As well, Helen has held various Board and Committee positions across these sectors and currently chairs REED (Regional Early Education and Development) and is a Board member of the Gaming and Wagering Commission. Helen's current roles also include being a Senior Sessional Member at the State Administrative Tribunal, as well as various work across the community sector. Helen is a recipient of several awards and in 2018 was inducted into the WA Women's Hall of Fame.
Appointed 7 April 2021, term expires 19 April 2024.
Member: People & Safety Committee
Ms Janine Freeman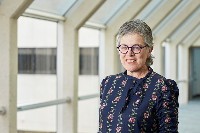 BEc, GradDip OH&S, Cert IV FinServices GAICD
Janine is a social equity advocate and former Member of WA Parliament who proudly served her diverse community for 13 years as the Member for Mirrabooka. Janine has spent her career representing working people and their families including the role of Assistant State Secretary of UnionsWA. Janine has extensive board and committee experience. Since joining her first board in 1993,she has filled roles such as Chair of the WA Legislative Assembly Education and Health Committee, has been a Member of the WA WorkCover Board, and Deputy Chair of the industry superannuation fund, HESTA.
She is the current independent Chair of Fair Food WA and the State Emergency Relief Committee (auspiced by WACOSS), Anglicare WA Board Member and serves on the Health Department's Sustainable Health Independent Oversight Committee. Janine is also a Board member of Anglicare WA, a Member Director of the Government Employees Superannuation Board and Trustee of Trades Hall.
Appointed 9 March 2022, term expires 31 December 2024.
Member: Audit and Risk Committee