19 Oct 2020

|

Update
Denmark is drying out - How this town is tackling climate change
Denmark, a town which historically is known for raining 11 months of the year, paints a drastically different picture these days.
As wet as Denmark appears on the surface, the impacts of climate change – even for this Great Southern town are alarmingly real.
In 2019, Denmark experienced one of its driest years since records began in 1911. It's a pattern we're seeing, with the town recording 4 of its driest years in the past 5 years.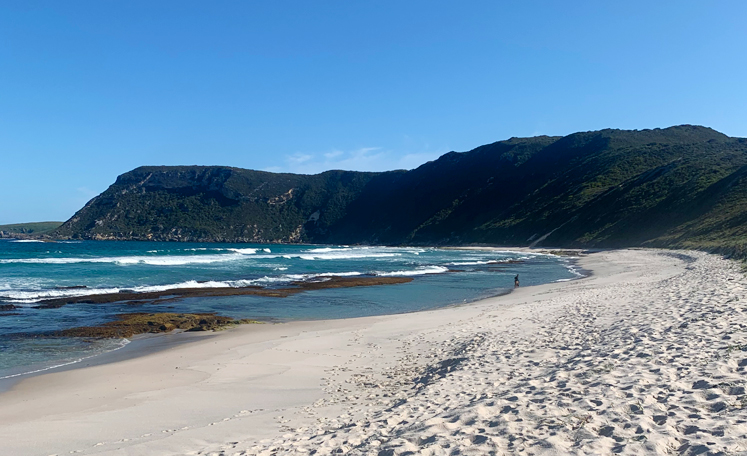 Denmark may look like it gets enough rainfall, but we can no longer rely solely on rain to supply enough water for its residents.
Denmark's water supply
Denmark's main water source is two local dams. Quickup Dam is the primary source supplying drinking water to around 2,400 connections in the town. Denmark Dam can also supply water when it's not too salty.
Neither dam is connected to a wider scheme, so the town relies heavily on rainfall and streamflow to fill up its two dams. But this relies on rain falling where and when they need it.
If you look at the past century, annual rainfall in the area averaged around 1,084mm a year, but in 2019 it was down to 771mm .
Thankfully, the rains did come this winter filling up both the dams, but it's not something we can expect to happen every year.
In June 2020 we supplemented Quickup Dam with about 100 million litres from Denmark River to help safeguard water supplies for the dry months ahead. While this helps address water supply for the short term, it's not sustainable.
With the unpredictable rainfall patterns we're experiencing from climate change, the town can no longer rely solely on rainfall.
Denmark's water future
To secure future water supply, a 43km pipeline is currently being constructed to connect Denmark to the Lower Great Southern Towns Water Supply Scheme.
Despite this, the challenges we face from climate change means it's still vitally important for the community to save water.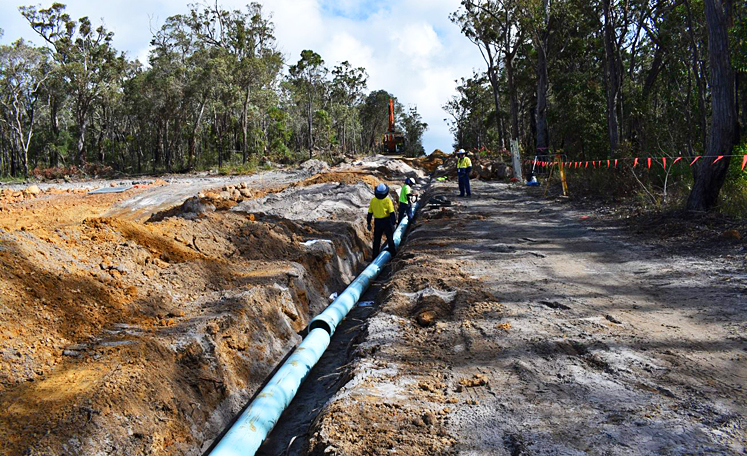 The 43km pipeline is currently being constructed to connect Denmark to the Lower Great Southern Towns Water Supply Scheme.


Small water saving changes can really make a difference
For a town that already understands the preciousness of our resource, saving water is not an afterthought. We have been working together with the community for a number of years as part of the Denmark Waterwise Towns Program.
During the 2020 program, the Denmark community saved 32 million litres of water through adopting water saving practices and taking up a number of free waterwise offers that included:
Free showerhead swap – 162 showerheads were swapped.
Plumbing checks – almost 300 residential and business customers received free plumbing checks resulting in hundreds of leaky taps and toilets being repaired or upgraded. Schools in the area also benefited by having their cistern flush capacity reduced to save water. Around town, we swapped 15 single flush toilets for new water efficient dual flush ones.
Irrigation system checks – 26 households had their sprinkler system checked for watering efficiency and minor repairs carried out. Practical advice for saving water in the garden was provided along with water saving products such as soil wetting agent and soil improver.
Rainwater Tank rewards – Denmark residents can claim a rainwater tank rebate of up to $1,000 off a new rainwater tank plumbed in, or up to $500 for a replacement tank or plumbing in an existing one. This program ends on 31 May, 2021.
The Denmark community has shown even small changes to your water habits at home can make a big difference when the whole community gets involved. And in doing so, together, we can tackle the effects of climate change on our precious resource.
You can find out more about how climate change is impacting our different regions across WA. and how you can help save our precious resource. Remember we can all do something to save water—every drop of water counts and the accumulative sum can add up to big savings.