The drop in temperature and increase in rainfall can only mean one thing – winter is well and truly here. The impacts of climate change means saving water has never been more important. Now that our sprinklers have been switched off to save water for when we need it most, it's time to look at other ways you can save water in winter whilst also saving money on your water bills.
Less shower time
Did you know that reducing your shower time by just 2 minutes can result in a water saving of up to 30%? To save water in the shower, aim to get your shower time down to 4 minutes or less. While this can often be harder to do during winter, using a shower timer or your favourite four minute song may be an easy way to help time your showers.
Look for leaks
Not all leaks are easy to find – especially if they're hidden in the walls of your house or underground in your irrigation. About 1 in 5 homes have a leak and could be wasting valuable water. A leaking tap alone can waste up to 10,000L of water per year. To help you investigate potential leaks in your home, use our handy leak detection tool.
Leave the laundry
Washing machines are typically the biggest water users in the laundry. Which is why it's good to get into the habit of only running your washing machine when you have a full load. Reducing your washing by just one load a week could save up to 50L! Washing in cold water will also help save energy. Using waterwise approved products is always recommended. For washing machines, we recommend choosing a machine with a 4.5 star WELS rating.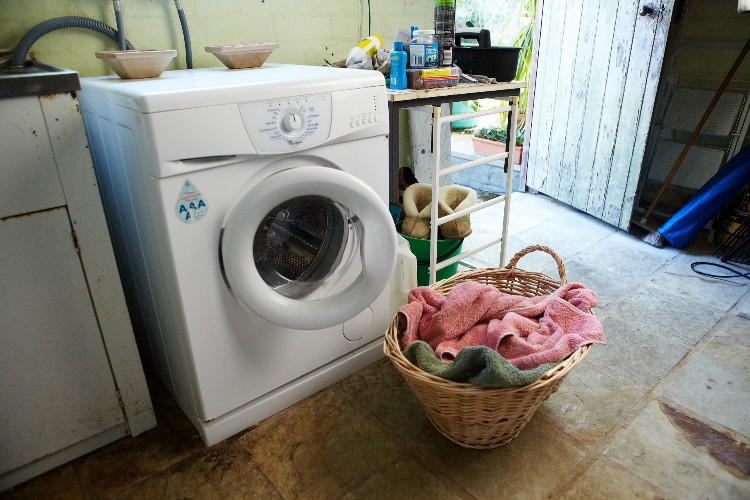 Load up the dishwasher
Using a dishwasher can be more efficient than washing your dishes by hand – and is an easy way to save water in winter. A WELS 4 star dishwasher uses around 15L of water compared to a standard 22L capacity kitchen sink. To maximise your water efficiency, only run your dishwasher once it's full, as running a half load doubles your water use.
Let your garden flourish
The cooler winter temperatures mean the water needs of your lawn and garden have changed. Most lawns go dormant over the winter, so you can switch your sprinklers off and let the rain take care of your garden and lawn. Find out more tips on how to prepare your garden for winter.