Wellington Dam Road Bridge upgrade
Project goal:
To replace the Wellington Dam Road Bridge
Status:
In design
Delivery Date:
2023/24
What's happening?
Water Corporation has commenced design to replace the Wellington Dam Road bridge.
The existing bridge at the foot of the Wellington Dam mural has been closed to traffic and pedestrians. Traffic management is in place to advise of detours.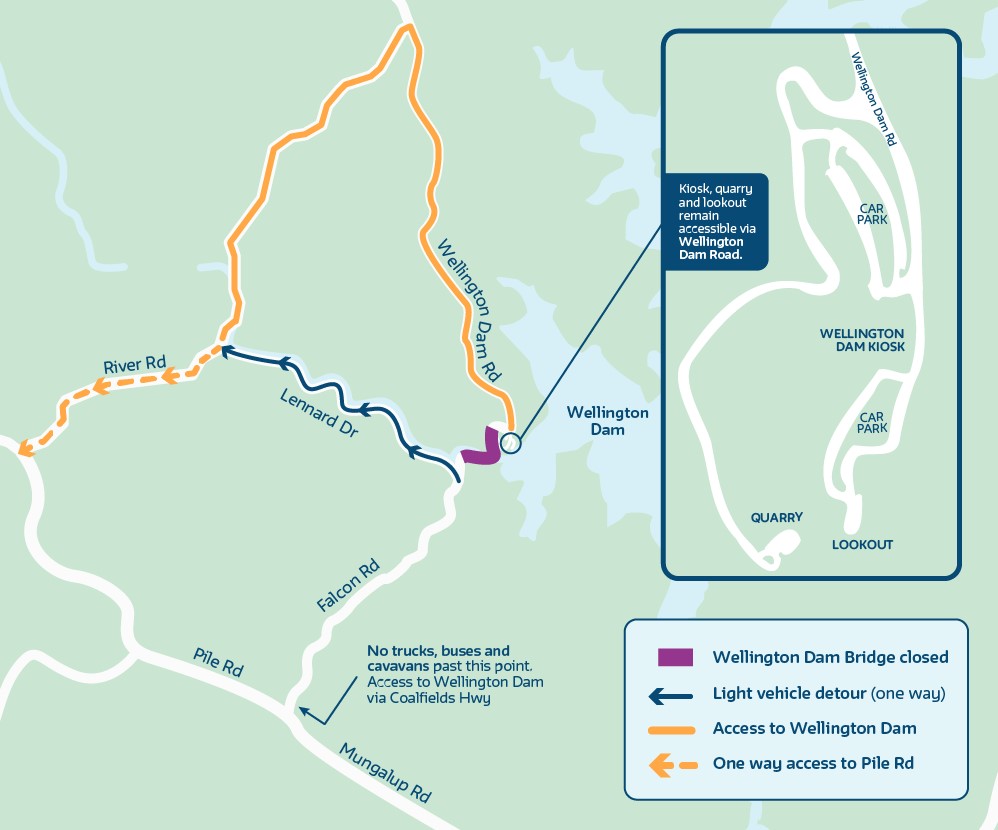 Visitors are still able to access the Wellington Dam tourist site. Parking areas, the viewing platform and other facilities remain open.

Vehicles will still be able to travel to between the Ferguson Valley and Collie via River Road. The detour is around 5 km.
Why is this happening?
The Wellington Dam Road Bridge is 56 years old and requires replacement due to recent deterioration. This important project will support increased visitor access into the future and provide a safe vantage point to view the world-famous Wellington Dam mural. A decision to close the bridge was made on evidence in a recent engineering report.
When is it happening?
Design has commenced and work is progressing to determine final delivery timeframes. Construction is expected to commence in 2023, pending approvals, and take up to 10 to 12 months.
Work is progressing to expedite the bridge replacement project to reduce the closure time.
Kristy Lind - Community Engagement Specialist
(08) 9420 2570 (business hours)
kristy.lind@watercorporation.com.au