Many Waterwise Councils have installed water-efficient fixtures which save water and money, without compromising performance. Some examples include waterwise taps or showerheads, greywater systems that capture and reuse water or waterless toilets, to name a few. Residential leaks in Perth alone can waste around the equivalent of 700 million buckets of water per year, with leaking taps wasting up to 10,000L per year.
The City of Joondalup run a leak detection project, where up to 15 buildings are identified each year for leak detection through manual water meter readings while buildings are vacant. This method is useful for identifying long-term slow leaks that can often go unnoticed. In addition, leaks are identified on an ongoing basis through checking of incoming billing data to identify any abnormalities; this can help identify new large leaks in a timely manner. All identified leaks are rectified to ensure minimal water is wasted.
Over 25 City buildings have been upgraded with waterless urinals through the City's Waterless Urinal Upgrade Project. This involves the removal of existing urinal stalls, reconfiguring pipework and the installation of the waterless urinals in alignment with the City's building refurbishment schedule.
Flow restrictors have also been installed in the City's four largest buildings (Joondalup Administration Building, Craigie Leisure Centre, Joondalup Library, and Works Operation Centre) and continue to be installed across the City's smaller community facilities.
The City of Fremantle has installed water saving ablution fixtures at the Waterwise endorsed Fremantle Leisure Centre, upgraded meter monitoring at key facilities and invested a lot of effort into testing irrigation in green spaces so that each area only gets the amount of water it needs.
The City of Vincent has put in place water efficiency standards for all new fixtures and fittings and upgraded existing taps, toilets and showers with more efficient devices such as isolation valves which make it possible to turn off water to individual leaking fixtures while waiting for repairs.
The City has also begun the process of installing gully soak wells and swale gardens next to roads and in car parks to allow stormwater infiltration into the local groundwater, thereby reducing the amount of irrigation needed for street trees.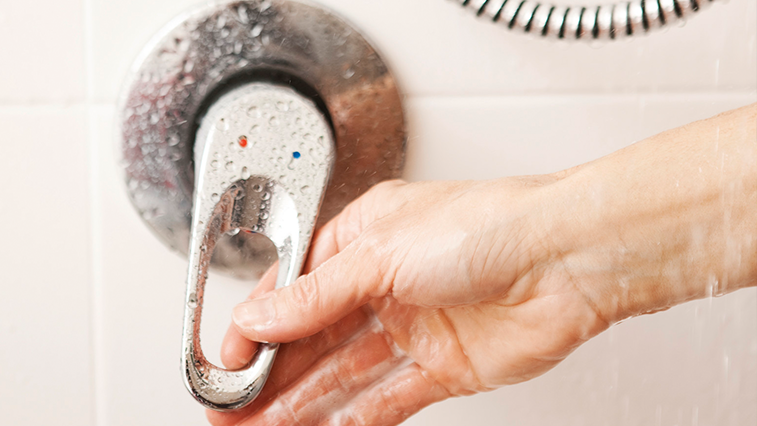 The City of Cambridge has installed water logging and monitoring systems in council and community facilities to help effectively identify leaks and problem areas. The Council believes if you can measure it, you can manage it! Data loggers have provided a visual representation of leaks and water consumption to allow leaks to be repaired quickly and upgrades for facilities prioritised.
The City of Wanneroo perform water audits and upgrades to water-efficient fixtures and fittings including push-button shower taps at the local Waterwise Aquatic Centre change rooms, encouraging shorter showers and pool covers for the outdoor pool to reduce water loss through evaporation. The City's Irrigation Management Program undertake regular irrigation audits and improvements with the assistance of weather stations and wetting agent dosing stations across the majority of sports fields in the City.
Find out more about waterwise products for your business or home