Our people & our business
Whether you're driven by data, are a marketing whiz or enjoy helping Western Australian's understand the world of water, our diverse business will provide endless opportunities to grow your career. It's a place where your talent and skills can take you in unexpected directions.
With offices in Perth, Bunbury, Albany, Karratha, Geraldton, Northam and Kalgoorlie you'll work alongside a range of people from diverse backgrounds and skills. Explore our teams and roles further and find your perfect fit.
Here is an example of some of the job areas we recruit for:
Table showing job areas we recruit for

| Job area | Description |
| --- | --- |
| Communications | Engage the community and employees to support corporate programs and projects while reinforcing and enhancing our image. |
| Customer service representatives | Help our customers with account and service enquiries and water conservation issues. |
| Engineers and technical specialists | Research, plan, design, manage and construct our asset and alternative water source projects. |
| Finance and procurement | Manage our accounting and payment processes. This involves annual budget planning and monitoring spending including analysing and ensuring our outstanding accounts are paid. |
| Human resources and OSH | Support a healthy and capable workforce which can achieve and foster our goals. |
| Information Services | Provide high quality information to our customers and continuous improvement to the systems that provide this. |
| Land, facilities and contract management | Coordinate the purchasing and development of the land and/or materials we need. Ensure contracts are awarded and administered fairly and effectively. |
| Maintenance and operations workers | Maintain and operate assets such as pipelines, pump stations and water supply tanks and also construct minor assets such as minor water and sewer mains. |
| Rangers | Protect and maintain our dams and catchment reserves. This includes our public picnic areas and parks, maintaining the balance between the environment and the community. |
| Scientists and process specialists | Environmental, hydro-geological and chemical scientists work to protect and ensure the quality of our water and water sources. Undertake research to develop solutions to water problems. |
| Treatment plant operators | Operate our water and sewerage treatment plants and processes. We have developed a traineeship for careers in this area. |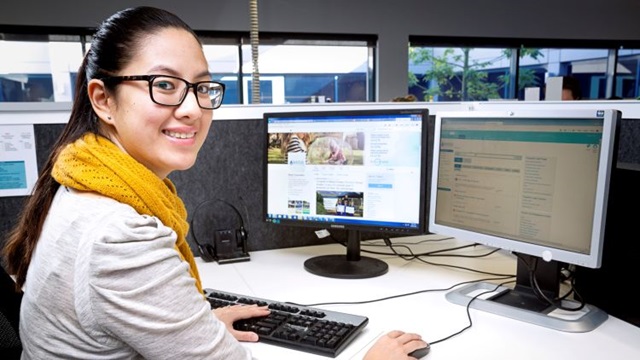 Ready to join us?
No matter what you're looking for we have a range of roles available to suit your skills and experience.
Search & apply now