08 Sep 2017

|

Media Release
Water Corporation employees get hands dirty for a good cause
Planting seedlings isn't part of a normal days' work for the Water Corporation team in Northam – but that's exactly what happened last Tuesday morning on the bank where the Mortlock and Avon rivers meet.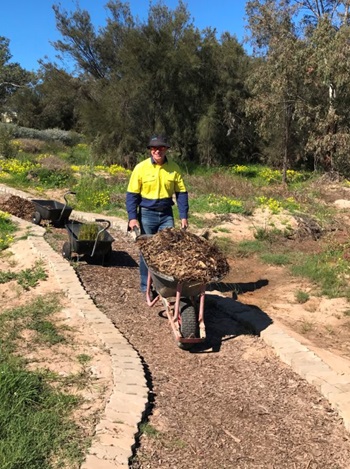 Water Corporation employees got their hands dirty with members of the Avon Valley Environmental Society, planting Melaleuca seedlings and river reeds, and applying mulch to prevent soil erosion.
Water Corporation Goldfields and Agricultural Regional Manager, Sharon Broad, said the project was the first the Northam team had taken part in after recently becoming a member of VolunteeringWA.
"We had such an enjoyable time knowing our work was not only assisting the Avon Valley Environmental Society, but also directly benefiting the community and the local flora and fauna," Mrs Broad said.
"We made the decision to join VolunteeringWA so we can contribute to the Northam community at a grass roots level. I am really proud of our team for the commitment they showed - it warms my heart we were able to work together for such a great cause.
"We are looking forward to taking part in more volunteering opportunities in the future to help give back to our community."
Avon Valley Environmental Society secretary, Peter Weatherly, agreed it was a productive day that will enhance long-term environmental resilience.
"It was great to meet new people that were using their practical skills, knowledge and enthusiasm to support the community," Mr Weatherly said.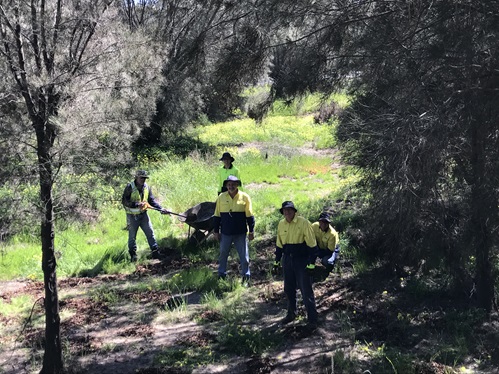 "We look forward to further contact with such groups so that together we can increase the nation's social capital."
For more information about getting involved in your community, visit Volunteering WA's website https://volunteeringwa.org.au/
---
Media Enquiries:
Contact: Kathy Balt
Position: Senior Advisor Customer & Stakeholder
Phone: (08) 9622 4808