03 Dec 2018

|

Media Release
Mundaring Primary School celebrates 20 years of waterwise education
Mundaring Primary School celebrated 20 years enrolled in Water Corporation's Waterwise Schools Program at a special assembly on Friday.
Over the past two decades teachers at the school have educated students on the need to value, protect and conserve water resources.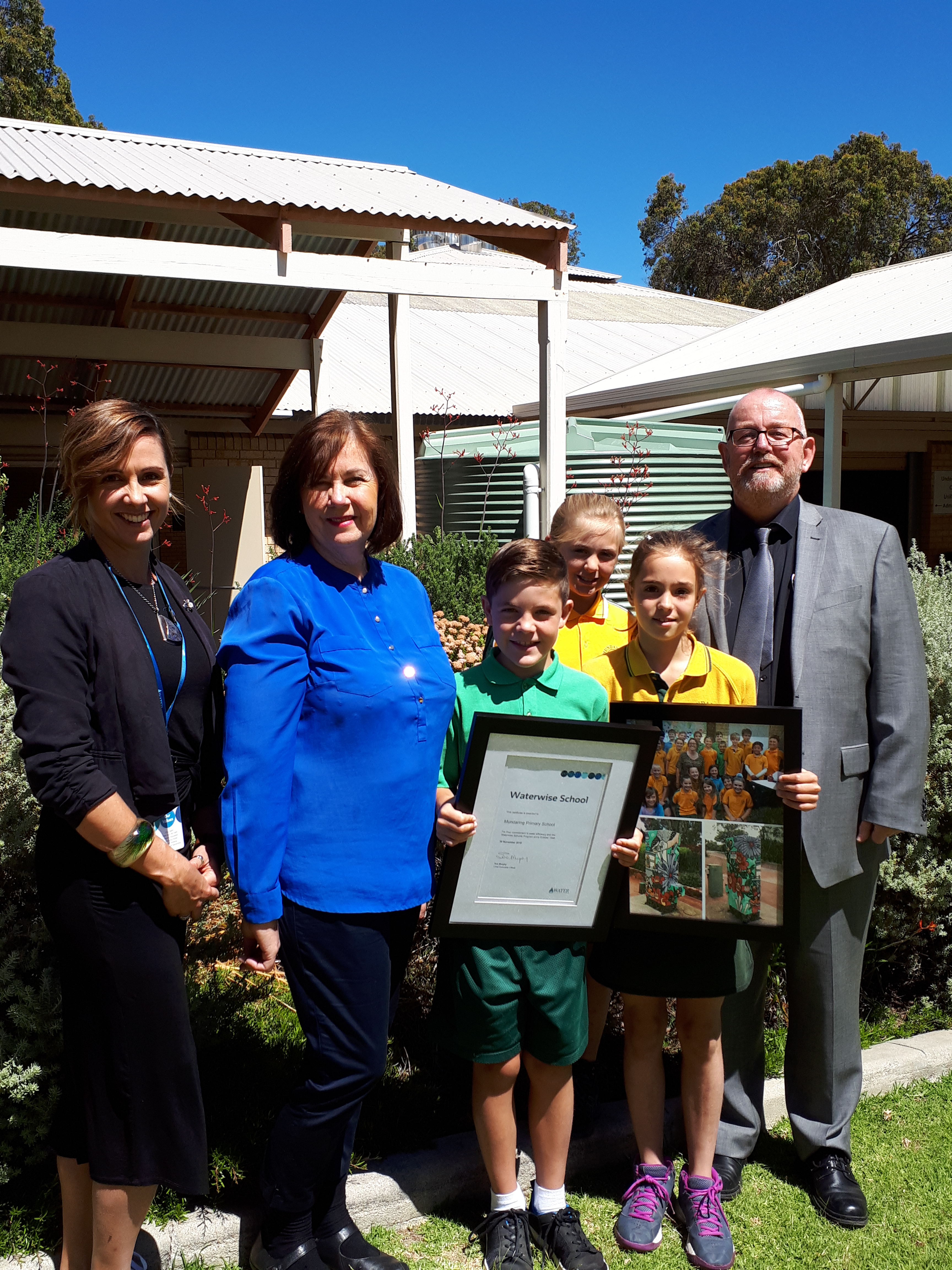 Water Corporation General Manager Customer and Community Group, Catherine Ferrari, thanked the school for sharing the waterwise message.
"Climate change continues to impact our water supplies, so it is important the next generation understand the value of water and adopt waterwise behaviours," Ms Ferrari said.
"Thank you to teachers and students at Mundaring Primary School for your dedication to the Waterwise Schools Program – we look forward to the next 20 years."

Earlier this month, students from Mundaring Primary School contributed to Water Corporation's Splash of Colour Community Arts Program. Students helped develop the design of the artwork based on their connection with water and Mundaring Weir.

This was then used to transform an electrical cabinet at a wastewater pump station along Hartung Street into a piece of art for the entire Mundaring community to enjoy. A copy of the final artwork was presented to the school at part of its assembly on Friday.

Mundaring Primary School Waterwise Co-ordinator Dr Julie-Anne Ellis said as a result of the Waterwise School Program, students had become more aware of the value of water in the environment.

"The students' knowledge and skills from this program have been applied to other Mundaring Primary School programs, such as the National Resources Management WA initiatives and Shire of Mundaring revegetation community partnerships," Dr Ellis said.

Further information about the Waterwise Schools Program is available from the Water Corporation's website at www.watercorporation.com.au/education
Did you know?
There are 578 Waterwise Schools across Western Australia.

Now in its 23rd year, the Waterwise Schools Program takes a long-term approach to water education and behavioural change, and complements the curriculum across all major learning areas.
---
Media Enquiries:
Contact: Media Team
Phone: (08) 9420 2555