22 Oct 2019

|

Media Release
Community art project celebrates water in Treendale
Treendale Primary School students and local artist Sharon Hinchliffe have come together to create stunning murals, commissioned by Water Corporation, to celebrate National Water Week.
More than 60 students worked with Ms Hinchliffe to create murals that have been used to transform an everyday wastewater pump station into a vibrant masterpiece.
As part of a workshop, students also learned about the local water supply, the importance of wastewater systems, protecting the environment and how to save precious water.
These themes have been reflected in the murals, which were printed onto banners and vibrantly feature on fencing surrounding Water Corporation's wastewater pump station on Opal Drive adjacent to the school.
South West Regional Manager John Janssen said the program gave students a unique opportunity to work alongside a professional artist and learn about where their water came from.
"Students learned how water was sourced and delivered to their homes in Treendale as well as ways to become more waterwise with this artwork serving as a great community reminder," Mr Janssen said.
"This year's National Water Week theme is 'It's time to change the world' – it's great to see students inspired to do what they can, no matter how big or small, to make the world a better place and save precious water for generations to come.
"The students and talented local artist Sharon Hinchliffe should be very proud of the vibrant murals they have created – we certainly are."
Treendale Primary School Principal Leonie Clelland said she was proud to see students become waterwise leaders in the community.
"As a result of the program, students have become more aware of water as a precious resource and its importance to our health and survival of all living things," Ms Clelland said.
Treendale Primary School was also recently recognised through Water Corporation's Waterwise School Program.
The Waterwise Schools Program takes a long-term approach to water education and behavioural change, and complements the curriculum across all major learning areas especially science.
Over the past 24 years, around 580 Waterwise Schools have been recognised across the State.
For more information on the Waterwise Schools Program, visit watercorporation.com.au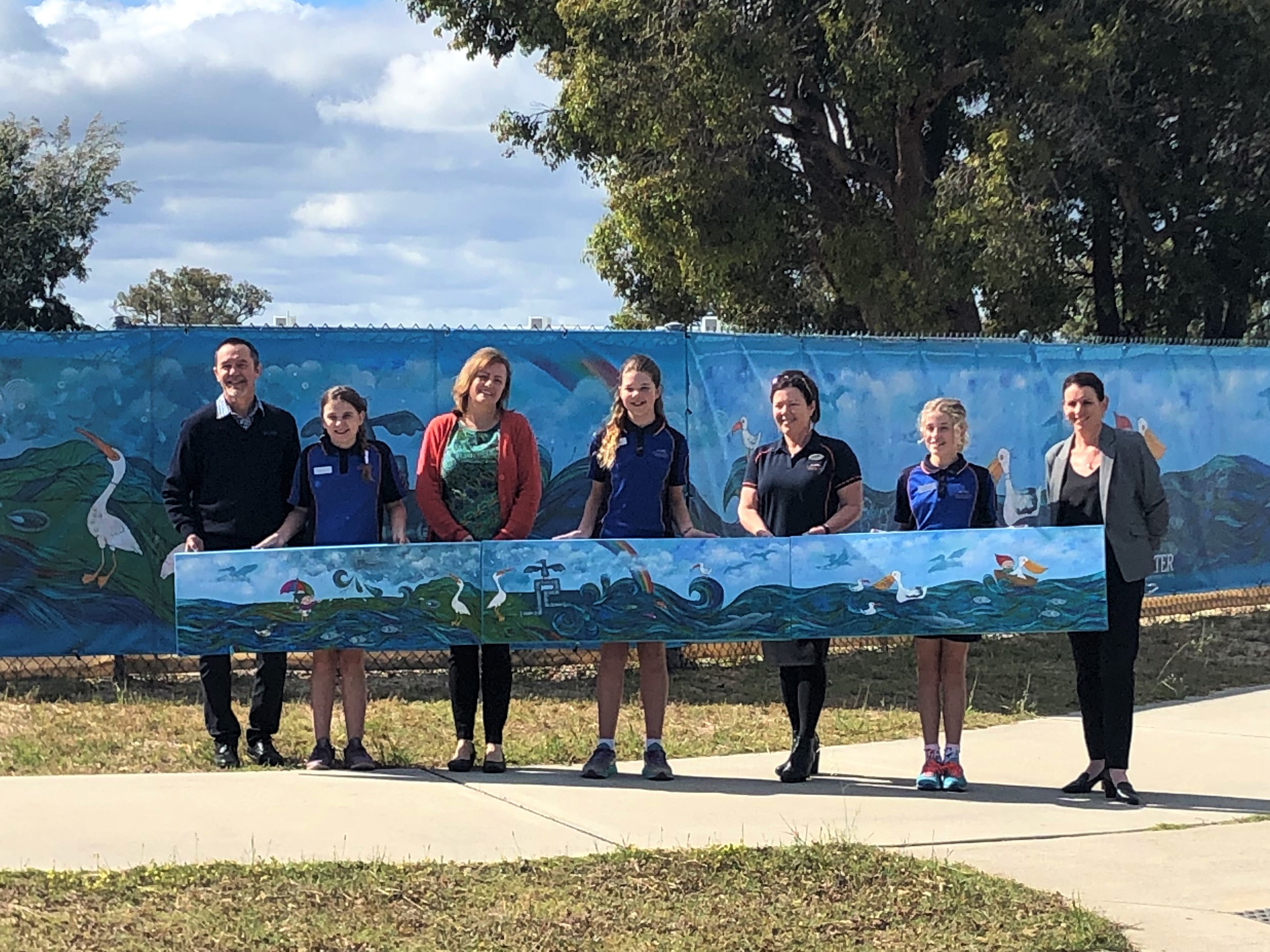 ---
Media Enquiries:
Contact: Janine Stewart
Phone: (08) 9725 5148