19 Sep 2019

|

Media Release
East Kimberley College celebrates self-sustainable hydroponics garden
East Kimberley College students have created a sustainable hydroponics garden to grow fresh produce and learn about waterwise agriculture, science and biology in the process.
The project, funded by Water Corporation's Kimberley Community Grants Scheme, has already exceeded the school's expectations, producing an abundance of leafy greens and herbs.
East Kimberley College Principal Kate Wilson said the hydroponics system provided a great learning tool for science as well as social enterprise.
"Produce from the garden will be sold to the school's canteen, with the proceeds being invested back into the hydroponics garden."
"Any excess produce not required by the students or the school canteen will be donated to the Kununurra Community Kitchen, which provides meals to those less fortunate," Ms Wilson said.
Water Corporation North West Regional Manager Rino Trolio said the hydroponics garden provided students with a hands on learning opportunity.
"Every drop of water is re-used so the garden is an excellent way to teach the next generation about water efficient agriculture," Mr Trolio said.
"It is great to see the produce being sold to the canteen which not only provides the students with healthy food to eat but also makes the garden self-sustaining and available to students for years to come."
Grants are available to not-for-profit organisations and schools to support community projects and aim to support and empower people and communities in the Kimberley.

Round Five of the Kimberley Community Grants Scheme will open in mid-2020. To find out more, visit watercorporation.com.au/kcgrants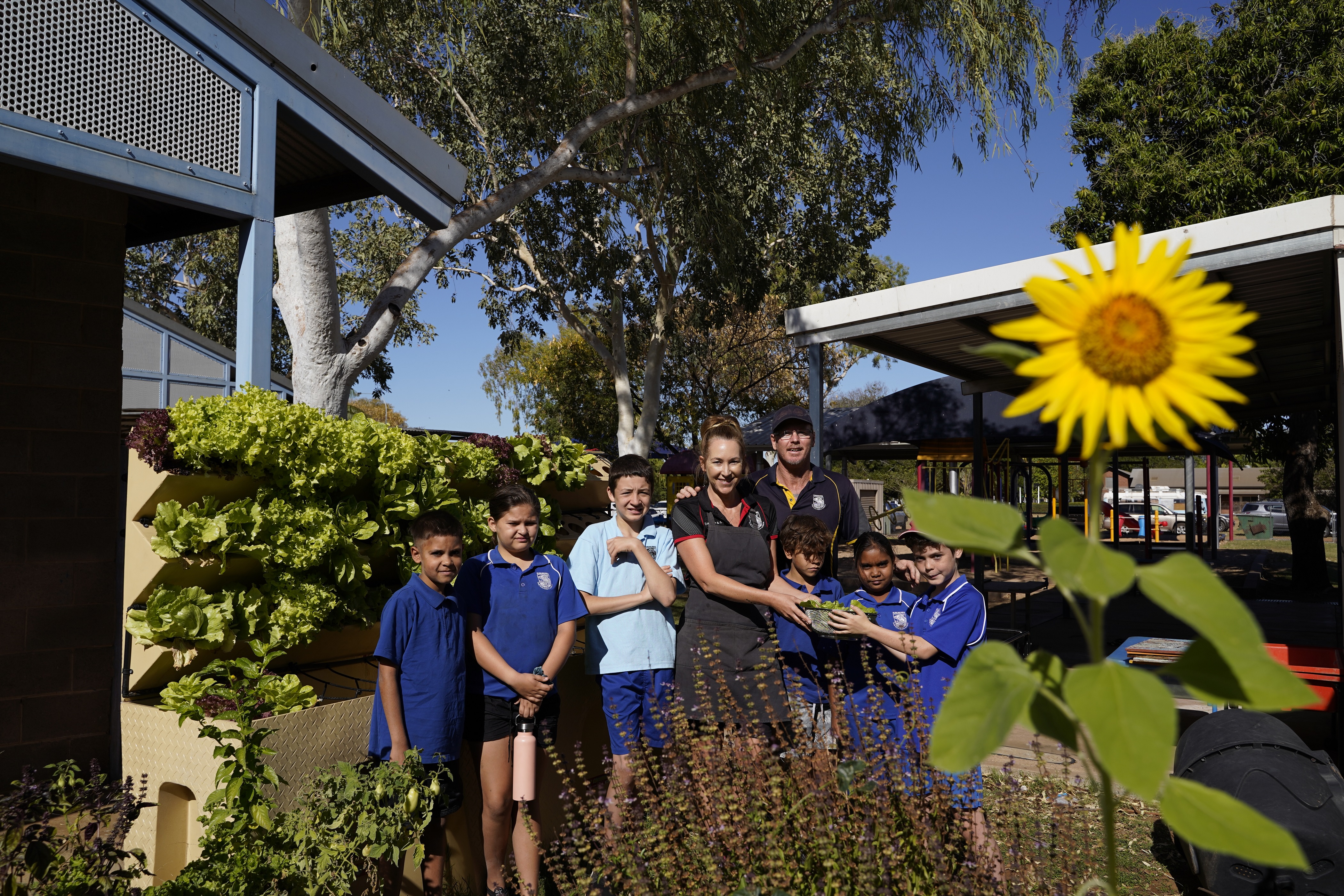 ---
Media Enquiries:
Contact: Jessica Wilson
Position: North West Region - Senior Advisor Customer and Stakeholder
Phone: (08) 9186 8266