14 Dec 2020

|

Media Release
Think before you sink – household tips to avoid a Christmas plumbing headache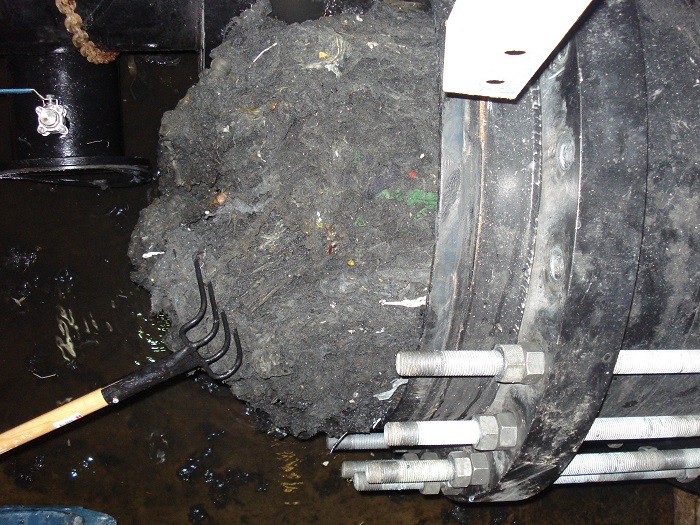 Water Corporation is reminding people to be responsible with their waste this Christmas holiday period, and to dispose of fats, oils, grease and other waste products correctly.
Water Corporation Perth Regional Manager Gary Monaghan said the Christmas period could be especially harmful on the wastewater system, as people came together to prepare their holiday feasts.
"While ham and turkey with all the trimmings is perfect for the table, it is not so good for our wastewater system," Mr Monaghan said.
"When fats, oils, grease and leftovers go down the sink, they enter the wastewater system where they cool and harden into a fatty lump known as a fatberg.
"The more fats and rubbish that are thrown down the sink, the bigger the fatberg gets, until it eventually clogs the system resulting in a wastewater blockage. These blockages can cause wastewater to quickly back up into the street, garden, or even homes, becoming a costly and unsightly mess."
Since 1 January 2020, Water Corporation has responded to more than 2,300 wastewater blockages across its Perth system of pipes at a cost of approximately $3.3 million. And it is not just the fats, oils and grease causing an issue.
"Nappies, wet wipes, sanitary items and other materials that do not belong down the toilet are also detrimental to our wastewater system," Mr Monaghan said.
"Our operations staff are clearing pumps from fatbergs and other obstructions multiple times a day, resulting in hundreds of kilos of all sorts of rubbish being pulled from the system.
"As tempting as it might be, please do not throw or flush it all down. Take the time to scrape Christmas leftovers into the bin, use paper towels to wipe off the remaining grease from dishes, and remember to only flush the 3Ps down the loo – pee, paper (toilet) and poo."
Blockages can also occur within a property's internal plumbing, which need to be fixed by the owner calling out a licensed plumber. To avoid blockages and plumbing repair costs Water Corporation recommends following its 'What Not to Flush' tips on its website.
Media contact:
Water Corporation media team (24/7)
P: (08) 9420 2555
E: media@watercorporation.com.au
Top 10 suburbs for blockages caused by non-flushable items in 2020:
Fremantle
Nedlands
Cottesloe
Armadale
South Perth
Cooloongup
Maylands
Orelia
Rockingham
East Fremantle
Top 10 suburbs for blockages caused by fats, oils and grease in 2020:
Victoria Park
Mosman Park
Armadale
Mount Lawley
Nedlands
Fremantle
South Perth
Cottesloe
Floreat
Claremont, Subiaco, Maylands
How to avoid your Christmas feast becoming a fatberg beast:
Do:
Transfer fats and oils into a sealable container and once cooled and solidified, place the container into the rubbish bin.
Before washing pots, pans, and dishes, scrape the food into the bin and wipe with dry paper towels, then throw those paper towels into the bin.
Place a sink strainer over the drain when rinsing dishes, or when peeling or cutting food, then throw the left-over scraps into the bin.
Place a bin in the bathroom to avoid guests flushing nappies, sanitary items and other materials down the toilet.
Do not:
Pour boiling hot water down the sink to try and dissolve the fat. Doing so will only melt the oil which will eventually cool down and solidify in the pipes.
Flush wet wipes, tissues, paper towels, cotton wool buds, sanitary products or nappies. Even though some items may say 'flushable', they are not. Please dispose of these products in the rubbish bin.