17 Dec 2020

|

Media Release
Lamprey in the limelight as inspiration for new public artwork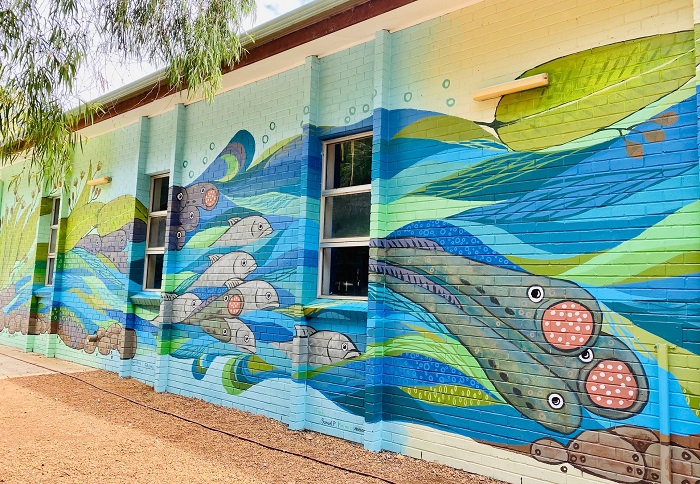 Lamprey eels may look like something from a science fiction movie but the endangered jawless fish are proving to be a pretty picture as the inspiration behind a new public mural near Pemberton's Lefroy Brook Weir.
Painted by local artist Sharon Hinchliffe and students from Pemberton District High School, the mural adorns a Water Corporation treatment building and was commissioned as part of the utility's Splash of Colour program.
The design depicts the lamprey's lifecycle – something students have been recently monitoring alongside researchers from Murdoch University.
A workshop between Ms Hinchliffe and students helped inform the final design, which includes Karri leaves and draws inspiration from the surrounding forest.
"The mural follows the lampreys from hatchlings as they grow and migrate towards the ocean before eventually maturing and swimming back towards the river to lay their eggs," Ms Hinchliffe said.
"This was a really unique project and one that was especially significant given the important place the lamprey has in the local eco-system."
Through Splash of Colour, Water Corporation has now transformed more than 50 operational assets into colourful public artworks.
Water Corporation South West Regional Manager John Janssen said it was great to see the level of community participation in such an important project.
"Everyone has learnt a lot working with the team from Murdoch University, and through this new mural we now have a permanent reminder of that work," Mr Janssen said.
"In addition to transforming our assets into something that everyone can enjoy, Splash of Colour is all about telling stories of how local communities connect with water.
"It's been fantastic to be a part of the wider research project and hopefully we can help ensure the lamprey's survival long into the future."
Splash of Colour was first trialled in the South West in 2017 and has since expanded as far north as Broome and south to Albany.
Track the progress of the program on social media by following #splashofcolourwa.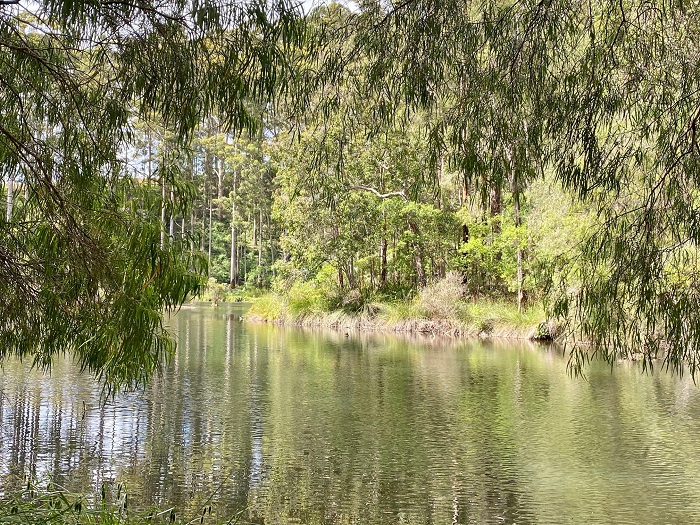 ---
Media Enquiries:
Contact: Media team
Phone: (08) 9420 2555