14 Feb 2020

|

Media Release
Bassendean Community Men's Shed to become home to a waterwise demonstration garden
New waterwise demonstration garden in Bassendean to educate and inspire the local community to embrace water efficiency outdoors
Initiative delivers on commitments set out in the McGowan Government's Waterwise Perth Action Plan
Community to help design the waterwise garden with experts at March workshop
The recently constructed Bassendean Community Men's Shed will soon be home to a new feature with the Water Corporation, the Town of Bassendean and local men's shed group working together to create a waterwise demonstration garden.
Road verge and land around the Water Corporation's drainage basin on the corner of Railway Parade and May Holman Drive, which is near the men's shed, will be transformed into a demonstration garden in coming months.
A community workshop next month will be held for residents to work with experts on the design of the garden and learn maintenance tips so they can be actively involved in the planting and upkeep of the new garden. The garden will embrace waterwise plants that look great and thrive with less water and are appropriate in local soil conditions.
The Water Corporation will also transform areas of the nearby drainage basin with native plants to help improve amenity, bank stability and increase biodiversity of the drain, which is a critical part of the drainage and flood protection network.
The McGowan Government, through the Water Corporation, will contribute about $95,000 towards the two projects. The Town of Bassendean and Bassendean Community Men's Shed will contribute raw materials and help with planting and landscaping on the demonstration garden.
This work is part of the Drainage for Liveability Program. The program is run in partnership with the Water Corporation and the Department of Water and Environmental Regulation to enhance the value of storm water drains and basins to communities across the State.
For more, visit http://www.watercorporation.com.au
Comments attributed to Water Minister Dave Kelly:
"The Bassendean Men's Shed plays an important role in the local community, connecting people to learn new skills and promoting health and wellbeing.
"Gardening is often regarded as 'green therapy', providing physical, social and psychological benefits, so I'm delighted to see different levels of Government coming together to liven up this space.
"The area will continue to serve as flood prevention, while showcasing water efficient plants and garden designs and adding to the environmental value of the site.
"As our State experiences the effects of climate change, more Western Australians are embracing waterwise plants and gardening practices. This demonstration garden will educate and inspire visitors on how to reduce their water use outside.
"This initiative is part of the State Government's Waterwise Perth Action Plan that sets the direction for transitioning Perth to a waterwise city. Our ambition is for Perth to be cool, liveable, green and sustainable - a place where people want to live, work and spend their time."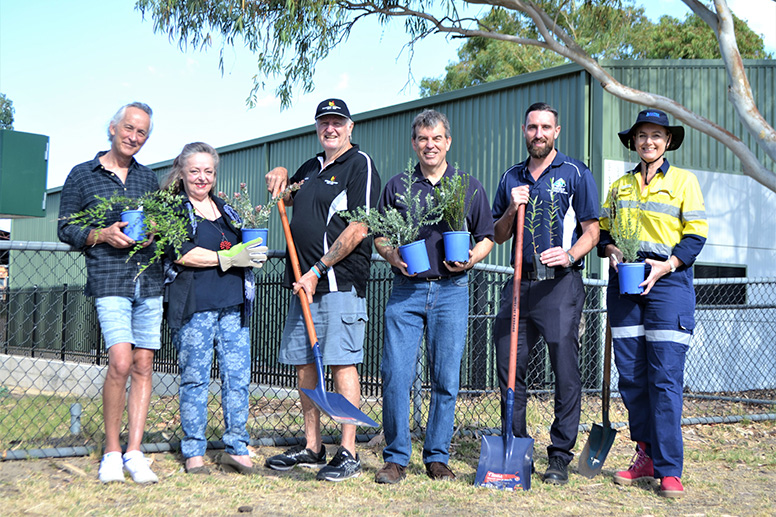 ---
Media Enquiries:
Contact: Minister's office
Phone: 6552 6100