07 Jan 2020

|

Media Release
Two new Waterwise Garden Centres help save water in the garden
Green Life Soil Co in Midvale and Tim Eva's Nursery in Gidgegannup are two of the latest garden centres to be endorsed under Water Corporation's Waterwise Garden Centres Program.
Run jointly by Water Corporation and the Nursery and Garden Industry WA, garden centres endorsed as Waterwise through the program are equipped to promote best-practice water efficiency measures in gardens.
Water Corporation Customer and Community General Manager Karen Willis said due to the impact of climate change and declining rainfall it was important to consider how water was used outside the home.
Mrs Willis said the Waterwise program ensured people visiting nurseries would get current and accurate advice on how to best save precious water outdoors.
"Up to 40 per cent of a Perth household's annual water needs can be used in the garden so there's plenty of scope to look for savings," Mrs Willis said.
"Waterwise plants not only look colourful but they're easy to maintain, and don't need as much watering over summer.
"Congratulations to Green Life Soil Co and Tim Eva's Nursery on their recent endorsement as a Waterwise Garden Centre, and importantly, for helping to inform people on how to save precious water in the garden."
To become endorsed, garden centres must undertake training, set up a Waterwise information point and sell a range of water efficient plants.
Staff are also trained to advise customers on best water efficiency practices such as garden design, correct reticulation patterns and plant selection.
Tim Eva's Nursery Owner Tim said: "We are delighted to be part of this program as it supports our local community here in the Perth Hills".
Green Life Soil Co Owners Paul and Linda Mitchener said: "It's great we can be part of this program and increase the knowledge of our customers to make them more aware of efficient gardening practises".
Find your local Waterwise Garden Centre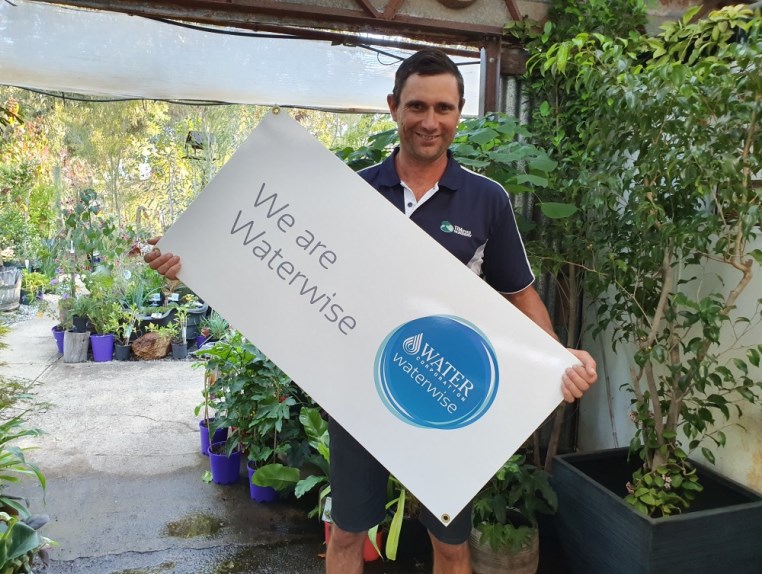 ---
Media Enquiries:
Contact: Media team
Phone: (08) 9420 2555