28 Oct 2020

|

Media Release
COVID-19 wastewater testing program on track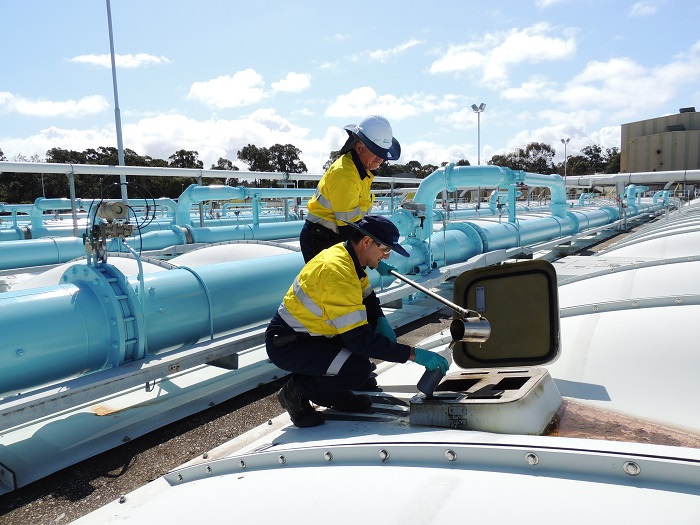 Wastewater testing program for COVID-19 virus begins this week
Additional measure to complement WA's COVID-19 preparedness
The McGowan Government confirmed today that the COVID-19 wastewater program is on track, with testing to start this week.
The first samples will be tested by government laboratory, PathWest.
An evaluation program to expand PCR testing to the State's sewerage network was announced last month. The program has been underway since then.
The Department of Health formed an expert steering committee to lead the Wastewater Pilot Program. The steering committee is made up of experts in public health, environmental health, laboratory methods and wastewater from the Department of Health, PathWest and Water Corporation.
The first samples being tested have been collected by Water Corporation from metropolitan wastewater treatment plants since April this year. PathWest has validated the testing methods in readiness for testing to begin.
The pilot program will consist of two distinct projects, the first of which will be to test the historical samples collected by Water Corporation. The second project is to test prospective samples from quarantine hotels, in which the sampling can be matched to the times when known cases have been staying in the hotels.
The steering committee has also commenced working with the various quarantine hotels to discuss site selection and the sampling methodology.
Comments attributed to Health Minister Roger Cook:
"The wastewater project team has done excellent work to get the testing program underway in the past month. It has always been on schedule, with testing starting this week.
"This start date is completely in line with what was expected when I announced the new initiative last month. Nothing has changed at all. Any suggestion that there has been a delay is plainly wrong and mischievous. It is a waste of everyone's time to make such claims.
"As I explained when announcing the initiative last month, wastewater testing is another layer of reassurance.
"We have been well prepared for potential COVID outbreaks for many months now. It is why WA has been the safest place in Australia with no community transmission for more than six months.
"It is also why our expertise has been used extensively interstate, particularly in Victoria during the height of their crisis there, from top-level strategy to contact tracing and caring for COVID-19 positive residents in nursing homes."
Minister's office - 6552 6500