30 Sep 2020

|

Media Release
Essential upgrades to improve long-term water supply in Karratha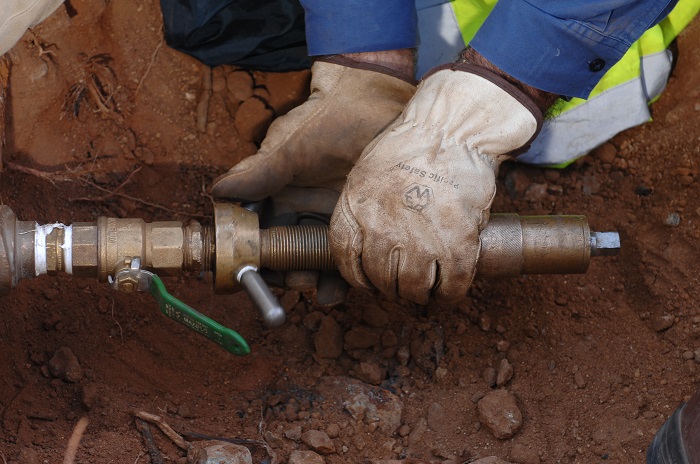 Water Corporation will undertake an essential project to replace more than 1,000 customer water service connections in Karratha to improve supply reliability for local residents.
The upgrade involves replacing water pipes running between customer meters and supply mains on the street. The replacement pipe is stronger and better able to protect against leaks and bursts.
Residents in Baynton, Bulgarra, Millars Well, Nickol, Pegs Creek and the Light Industrial Area will be among those to benefit from the project, which begins early next month and finishes in August 2021.
Water Corporation North West Regional Manager Sharon Broad said the project would reduce unplanned supply interruptions caused by leaks and bursts.
"I thank residents for their patience and understanding during this planned essential upgrade," Mrs Broad said.
"This work will improve Karratha's water supply infrastructure, and reduce the potential for leaks and bursts across our scheme."
Mrs Broad said the project would take place along some footpaths and driveways so crews could safely access pipes and other infrastructure.
"If you are notified of work happening in your area, you will be asked to make sure your verge is clear of cars, boats and caravans. This will help our crews conduct work safely, promptly and minimise any disruption," Mrs Broad said.
"Our crews will work seven days a week but planned water outages will occur only on weekdays to minimise disruption. We will notify residents when a planned shutdown is scheduled for their area."
Further information is available at watercorporation.com.au/Karratha or to find out if your property is included in the project call 13 13 75.
---
Media Enquiries:
Contact: Media Team
Phone: (08) 9420 2555