21 Dec 2021

|

Media Release
Don't let your Christmas feast become a fatberg beast, says Water Corporation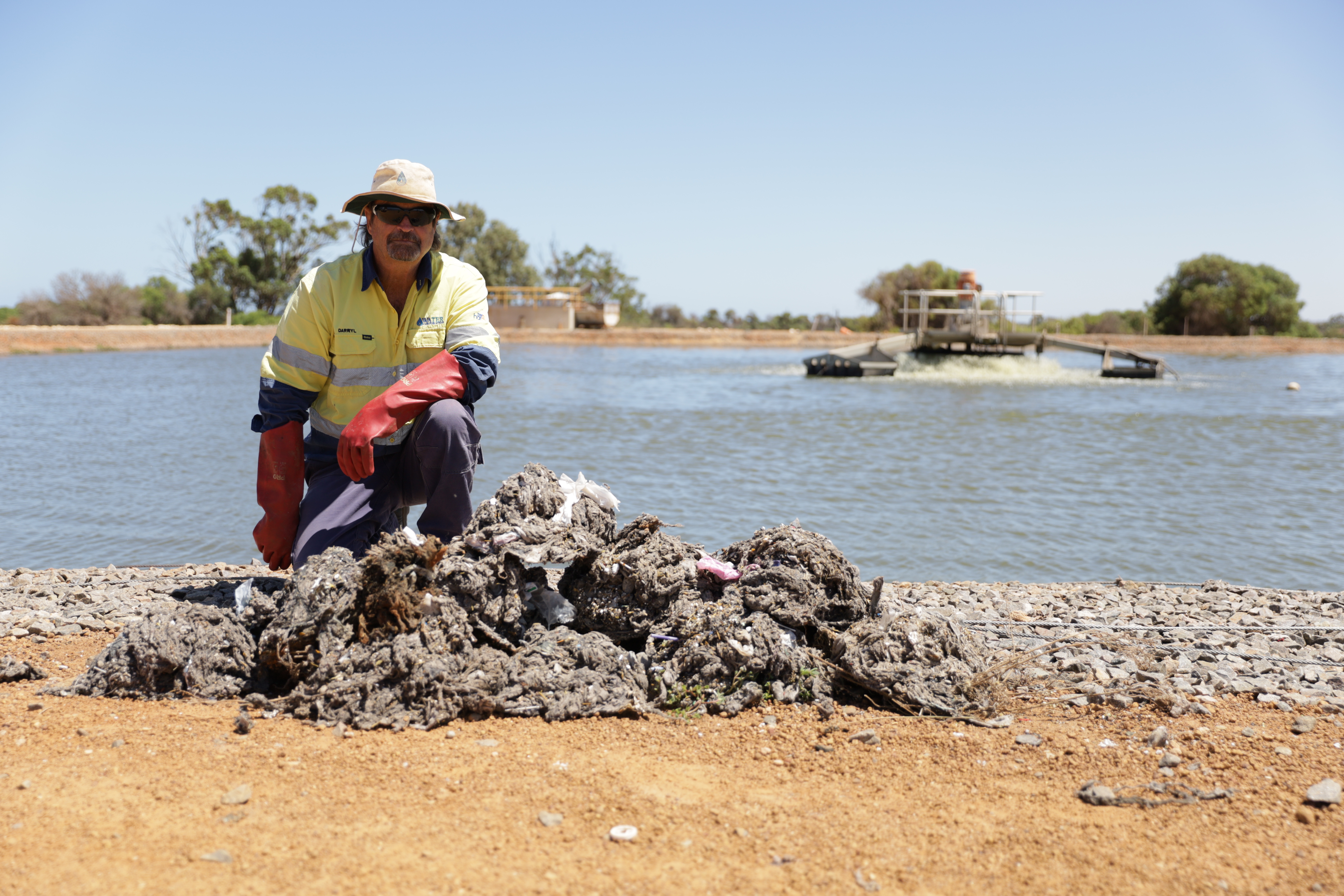 918 preventable wastewater blockages across WA in 2021

Fats, oils and grease give wastewater network a festive headache

Think before you flush – only the 3Ps down the loo
Water Corporation is reminding people this festive season to think twice about what they pour down the sink or flush down the toilet after reporting 918 wastewater blockages this year.
The preventable blockages – so-called 'fatbergs' or 'pipe monsters' – occur when fats, oils and grease or non-flushable items, such as wet wipes, paper towel, cotton buds and sanitary products, are not correctly disposed of in a bin.
Fats, oils and grease caused 500 of the blockages cleared by Water Corporation crews in 2021, while non-flushable material resulted in a further 418 call-outs.
Most wastewater issues (794 blockages) were in Perth and Peel, followed by the Great Southern and North West (48 and 41 blockages, respectively).
Water Corporation General Manager Operations Barry Ford called on the WA community to do the right thing.
"While many of us like to indulge over the festive period, it can also be an unhealthy time for the wastewater network. It costs us millions of dollars every year clearing blockages and additional preventative maintenance," Mr Ford said.
"The main culprit during the holidays is fats, oils and grease. Mistakenly pouring them down the sink clogs pipes, potentially resulting in a wastewater overflow affecting your property.
"We're again asking the community to do their bit by correctly disposing of fats, oils and grease in the bin and only flushing the 3Ps – pee, poo and toilet paper – down the toilet.
"This helps prevent the cost and inconvenience of a wastewater blockage or overflow spoiling the festivities."
Repair costs for blockages within the internal plumbing of a home are the responsibility of the homeowner.
To report a wastewater overflow or other issue, phone Water Corporation's 24-hour Faults, Emergencies and Security line on 13 13 75.
ends/more
Media contact:
Water Corporation media team (24/7)
P: (08) 9420 2555
E: media@watercorporation.com.au